Try Time4Learning Risk Free!
PreK-12th Online Curriculum
24/7 Access to 3,500+ Lessons and Activities
Automated Grading & Reporting
Activity Planner for Easy Scheduling
Start, Stop, or Pause Membership Anytime
The Time4Learning Features That Make Your Life Easier
Engaging Lessons
Children love our homeschool curriculum because it's loaded with fun, interactive lessons! To keep them constantly engaged, attentive, and challenged, we use short animated lessons for younger students and a lecture format for older students.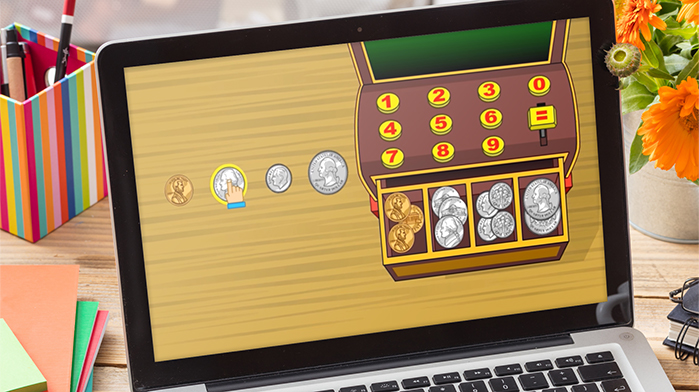 Activity Planning
Worried about lesson planning? We have you covered! Time4Learning includes a free Curriculum Calculator and Activity Planner to schedule learning that meets your child's specific needs. Add breaks at any time during the school year, and your student's workload will automatically adjust.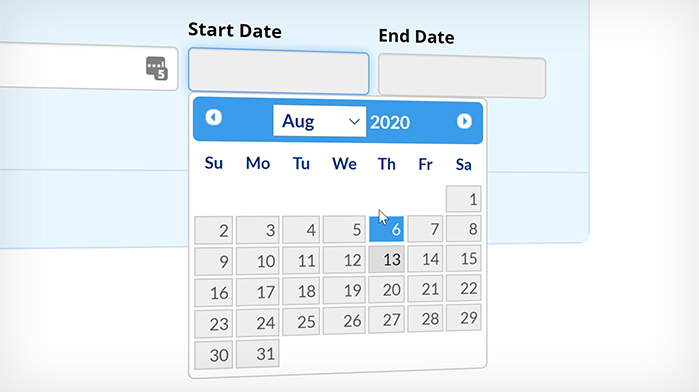 Adjustable Grade Levels
Customize learning based on your child's academic skill-level. Select different grade levels or assign courses for each subject and make changes at any time. Students have access to a grade level below or above their assigned grade, and can review topics or preview concepts whenever needed.*

*Not available for some middle school or high school courses.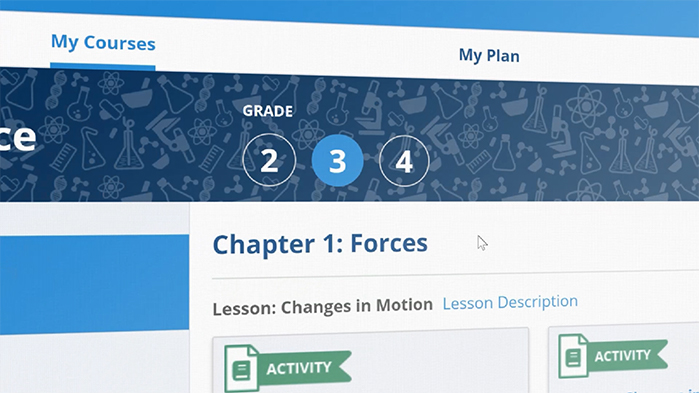 Grading & Reporting
Automated grading and detailed reporting make tracking progress, keeping records, and compiling transcripts or portfolios easy for busy parents! You can generate customized reports based on exactly what you need, when you need it.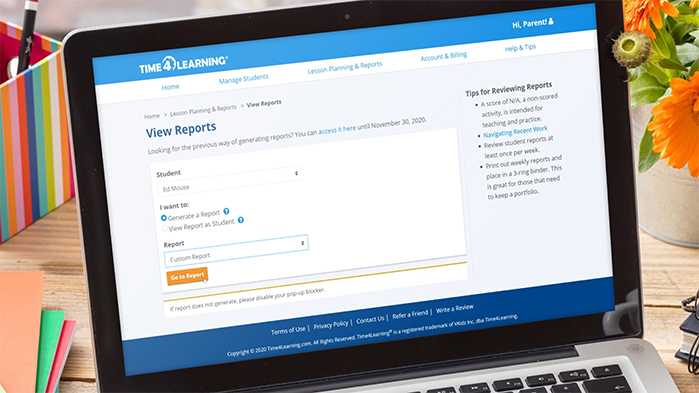 Join Our Newsletter
Time4Learning values your privacy. We will never sell or distribute your information. By submitting your information, you're granting Time4Learning permission to be included in marketing communications.