Kindergarten Science Lesson Plans

View Our Lesson Demos
Time4Learning is an online student-paced learning system covering preschool through 12th grade. It is popular as a kindergarten homeschool curriculum, for afterschool enrichment, and for skill building.
The lesson plans below provide a detailed list of the kindergarten science curriculum, with brief activity descriptions. Additional resources related to kindergarten science are also provided below.
Time4Learning members have access to the Science4Us Kindergarten Science Curriculum. Science4Us is a comprehensive, standards-based online science program that is included in the Time4Learning instruction. In addition, kindergarten students can also access the first grade science curriculum for even more science material.
Science4Us.com – Kindergarten Curriculum
Total Activities: 84
In the Magnets module, students can experiment with a combination of magnetic and non-magnetic materials.
This activity allows them to make predictions, track data, and draw conclusions about their results.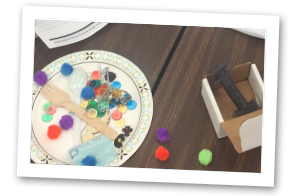 Additional Resources Related to Kindergarten Science
If you're interested in the kindergarten science lesson plans, you might also be interested in lesson plans for other kindergarten subjects:
Online Curriculum for Homeschool, Afterschool and Summer Use
Sign up for Time4Learning and gain access to a variety of educational materials, which will engage and challenge your child to succeed. Make Time4Learning a part of your children's homeschool resources.
I want to Learn More about Time4Learning's homeschool curriculum or how to use the program for afterschool enrichment.