Lesson Plans Scope & Sequence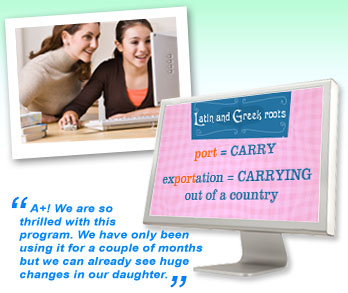 View Our Lesson Demos
Time4Learning is a student-paced online educational tool covering preschool through high school. It is popular as a homeschool curriculum, an afterschool alternative to tutoring, and for summer skill building.
The table below organizes Time4Learning by subject and grade level. For prek – 8th grade, the table includes the number of lessons offered in each subject. For high school, it includes the number of courses available in each subject. If you are just learning about Time4Learning, we also suggest looking at our interactive curriculum lesson demos and our 60 second tour.
For current Time4Learning members, we would remind you that the more comprehensive lesson descriptions, detailed reporting, printable worksheets and supplementary teaching guides (with the printable answer keys) are located in your Parent Dashboard.
Lesson Plans by Grade and Subject
See the number of activities in each subject, below. For the most up to date lesson plans, please view the lesson plans available on your Parent Dashboard.
Scope & Sequence Copyright. © 2020 Edgenuity, Inc. All rights reserved.
Lesson Activity Finder Tool
The lesson activity finder is one of the many helpful tools that Time4Learning offers its members. The activity finder is a shortcut that makes it easy for parents to preview lessons or find extra practice for their child.
Every lesson in the curriculum has a unique activity number, referred to in the lesson plans as an "LA Number." These numbers can be found on either the scope and sequence pages or the lesson plans in the Parent Dashboard.
The activity finder can be found in the lower left hand corner of the Student LaunchPad page. To use it, members simply log in to their child's account, type the Learning Activity (LA) number of a lesson into the Activity Finder and click "Go" to open it.
For additional information, please visit our hints and help section, which gives more details about the activity finder.
Key Features of Time4Learning's Home Education Curriculum
Time4Learning.com combines 1500+ multimedia lessons, printable worksheets and graded activities in a student-paced environment that brings concepts to life. Math and language arts lessons are correlated to state standards. Science, social studies and art are also provided to most grades.
Parents get access to lesson plans, printable worksheets, teaching tools (located in the Parent Dashboard), detailed reporting and parental support through our online Parent Forum.
Other key features of the curriculum:
Students get individual logins and work on their own schedule and pace
Parents can set the grade level independently for each subject
The grade above and below are available in most grades for review and additional study
Detailed lesson plans available for parents who wish to review lesson contents
Access to an online playground that rewards and motivates
An automated system grades lessons and keeps reports for homeschool portfolio usage (shown below)
Sign up and get started on the same day!
Time4Learning is entirely web based, so there is no software to download, no CDs and nothing additional to purchase. Students will be able to access the curriculum 24/7 from any computer with an internet connection.
Time4Learning offers a 14-day money-back guarantee and the ability to stop, start, or pause anytime. Browse lesson plans, try the interactive lesson demos, read curriculum reviews, or view the curriculum overview to see what's available.