Preschool Reading Program – Curriculum Standards, Lessons, Activities, Printable Worksheets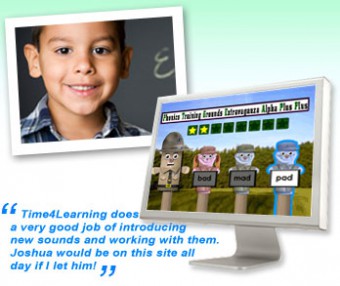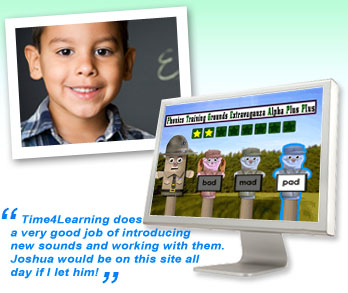 TRY OUR LESSON DEMOS
A preschool reading program should be taught using a system that includes interactive activities, learning games, printable worksheets, assessments, and positive reinforcement. Guided reading is a vital part of a preschool reading program.
A good preschool reading program curriculum relies on many learning tools – preschool reading worksheets, reading activities, reading games, reinforcement exercises, and assessments.
Preschool language arts lessons should cover all English language arts strands. These include vocabulary development, reading comprehension, literature, writing strategies, writing applications, English language conventions, listening and speaking. While these language arts strands might surprise you, they are all critical lessons for a preschool reading program. View our preschool curriculum overview or preschool lesson plans.
 Preschool Reading Skills, Vocabulary Development, Guided Reading and Language Arts
Preschool reading activities provide an opportunity for children to get a basic understanding of reading skills, decoding, and phonics. Guided reading, reading worksheets, language arts games, and many other creative methods make the preschool reading program fun for young children.
Time4Learning teaches a comprehensive preschool reading curriculum using fun, preschool reading activities to build a solid reading foundation.
Preschool is a good time to start young children in a reading program. There are a variety of language arts lesson plans that can be done with preschool reading level children to get them ready for future academics. For example, preschool-aged children love to sing the ABC song and to be read to by teachers and parents. Preschool reading games and preschool reading activities are also popular with beginning readers.
As children are read to, they learn that letters make words, and words make sentences. They learn the meanings of words that are new to them, and compare them to pictures in books and on language arts worksheets. They also learn that sentences make stories, and they learn more about how the world works by paying attention to the stories read to them. In this way, preschool reading skills are developed and enhanced.
The preschool reading program provides language arts lesson plans designed to help preschool reading level children recognize words and match them with pictures. Using preschool level language arts worksheets, they are introduced to letters, phonics, and simple words. Preschool reading skills develop as children learn that putting letters together produces words and that words are the building blocks of stories. The Time4Learning online software also incorporates preschool reading games that develop reading skills through play.
The preschool reading program teaches children to recognize and name uppercase and lowercase letters. They are given opportunities to attempt reading simple two and three letter words. Preschool reading level children soon start to recognize print in everyday life, for example, on signs, and on cereal boxes. They learn that printed words are used for many different purposes. Pointing out words to your beginning reader and asking him or her to say them aloud is an invaluable preschool reading activity.
Preschool reading level children are taught to recognize whether or not words rhyme with each other. Learning to replace the first letter of the word to make a different word is a preschool level reading skill. Preschool reading program students also learn to clap out syllables in longer words and practice saying several words that all begin with the same sound, for example, dog, dig, and dad. Using language arts worksheets, they reinforce their understanding of words by writing them on paper.
Reading Comprehension – Language Arts Lesson Plans, Guided Reading, Building Reading Skills
During the course of the preschool reading program, children learn that a story has a beginning, middle, and end. They learn that pages are turned from left to right, and are read from top to bottom. Preschool reading level children often show a desire to gain reading skill by holding a book and pretending to read it.
The preschool reading program encourages children to develop reading comprehension by following the series of events in a story. There are language arts lesson plans wherein three or four part stories are sequenced in order. Students are asked to re-tell simple stories and to follow two and three part directions in relation to retelling the stories they are learning. Preschool reading level children are asked questions and encouraged to make comments about stories to show they understand what they're hearing.
Literary Response – Language Arts Lesson Plans, Guided Reading, Building Reading Skills
A preschool reading program provides plenty of exposure to preschool reading level picture books. Lessons focus on development of book and literary awareness. As a picture book is read, words are pointed to, so preschool reading program children learn that printed words form sentences, and that books provide information and tell interesting stories.
Children at the preschool reading level become familiar with popular fiction and non-fiction picture books and poetry. Books with simple storylines, easy sentences, colorful pictures, and plenty of action are ideal. Preschool reading comprehension skill develops as children are encouraged to answer questions and discuss stories that are being read to them.
Preschool reading level books should introduce children to the alphabet, colors, sizes, shapes, and numbers. Picture books used for the preschool reading program should include non-fiction topics including topics on animals, geology, and weather. Fiction titles should include adventures, books about family life and animals, and humor. Preschool reading program students are especially fond of repetition and enjoy having the same books read many times over.
More on Preschool Reading Strategy.
Is your child being homeschooled?
*Reading Standards are defined by each state. Time4Learning bases its use of reading standards on the national bodies that recommend curriculum and standards and the interpretations of it by a sampling of states notably Florida, Texas, and California.