Time4Learning Giveaway Program for Homeschool Support Groups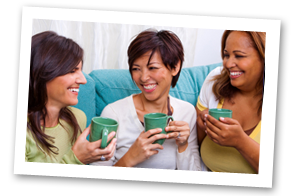 Are you a homeschool group looking to increase participation and attendance in your meetings? Time4Learning can help!
Apply for our giveaway program and Time4Learning will donate a raffle or door prize giveaway for one of your upcoming meetings.
While supplies last, Time4Learning will be happy to donate one FREE four month family membership for one lucky winner from your homeschool group. The winner will be able to enroll up to four children and have full access to our award-winning, comprehensive curriculum for Prek-12 grade.
Program Requirements and Structure
In order to qualify for the giveaway program:
You must be an existing operational homeschool support group with a membership of at least 25 families and either a website or formal email newsletter.
The meeting at which the door price will be given away must be at least 40 days away when you first apply (this is a requirement for #3).
Time4Learning must be featured prominently on announcements for the event which must be announced at least thirty days in advance. Announcements must be featured on your group's website, newsletter and/or event calendar. This will help you get people to the meeting.
Suggested wording: Time4Learning.com is a leading online homeschool curriculum for preschool to eighth grade that provides language arts, math, and more. A free four month membership for one family will be raffled off.
What if my group is NOT eligible? You still have an opportunity to offer a giveaway. Time4Learning will give any of your group members a FREE 30 day trial in exchange for a posted review on their personal blogs or websites. Have your members complete this form so we can get them started today! It's that easy…