Homeschooling in Missouri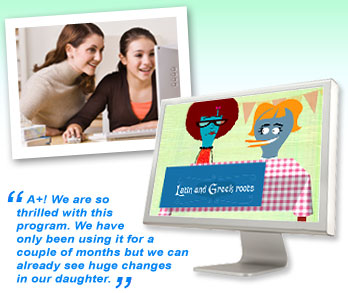 Try Our Lesson Demos
If you have chosen to homeschool in Missouri, you may need information, resources, and curriculum that will help you get started. This page aims to help guide you through the process of homeschooling in the Show Me state. Take a few minutes to read through it, and feel free to share this page with other new homeschoolers in your state.
If you have any more questions or comments about homeschooling in Missouri, check out the homeschooling tools and resources or visit the online Missouri support group.
To find out more about the legal requirements for homeschooling in Missouri, Time4Learning recommends that you visit your state's Department of Education website. Each state in the U.S. has different requirements for homeschooling families, and these requirements can frequently change, so we suggest doing thorough research to make sure that you are complying with your individual state regulations. You can also visit one of these sites:
Legal disclaimer: This page provides suggestions and information on how to meet the mandatory school attendance laws in Missouri. It is not intended and should not be used as definitive legal advice. In most states, parents find a variety of legal methods to pursue the educational approach that they prefer for their child.
Getting Involved Locally
In Missouri, there are many ways to get involved locally. Your family could attend a weekly homeschool playgroup. You could also join a support group or two. There are a few different groups across the state. A Google search for Missouri homeschool, or similar wording, turns up quite a few resources. Some families are even starting a co-operative for older children to get a feel for classroom settings and to give them the experience with other teachers besides their parents. In addition, several homeschoolers attend a weekly sports program for homeschoolers when the public schools are in session. A great statewide resource is Families for Home Education (FHE). The group keeps families up-to-date on legal issues as well as offering support.
Time4Learning is vibrant, engaging, educational, and funny. It sure beats our previous homeschool curriculum which was textbook/workbook based.
Time4Learning is so effective that very little intervention is required. This works great if you're homeschooling multiple children.
No Two Days Alike in Homeschool
While there are many different styles and schedules for homeschooling, here is a fun example of a "typical" homeschooling schedule.
For some families, it's very rare to have two days alike. However, there is often a rough template parents try to go by. For instance, in the morning, your kids might take turns at the computer. To start the day off, you could work on the Time4Learning website. Another website some families enjoy for your younger students is Enchanted Learning. You might also add in Learn at Home books for grades first through third. These are great books that help the non-organized parent have a plan. It includes plans for the day but also leaves time/room for expansion or changes. You also might like to read at least an hour every day.
Homeschooling with Time4Learning
Time4Learning's experience shows that there is no single, best homeschool material. Rather than feeling torn between homeschool resources, parents should select a diverse blend of materials and activities.
For families with more than one child, choosing a homeschool curriculum can be more problematic. What works for one child may not work for another. What works for one subject may not work on the next. What works one year, may fall flat the very next year.
Some of the features that make Time4Learning so successful include:
Time4Learning appeals to a wide range of learning styles. Our online learning materials are especially well-suited to children who are visual or kinesthetic learners. These children can take advantage of Time4Learning's interactive, multi-media materials.
Children like using the computer to learn. It's a convenient, interactive homeschool resource that provides a welcome change each day to paper-and-pencil workbooks and textbook-based lessons.
Parents like that it tracks progress and helps children advance by clearly presenting and reinforcing each lesson.
Time4Learning's self-paced, modularized lesson plans allow you to move forward and back through the materials whenever you want. You can skip lessons that teach concepts your child has already mastered and repeat those he or she has not. The choice is yours. With Time4Learning, you are always in control.
Time4Learning is proven effective with homeschoolers, has a low monthly price, is easy-to-use, and provides a money-back guarantee so you can make sure that it works for your children!
Sign up for Time4Learning as part of your overall homeschool curriculum.
If you have any more questions or comments about homeschooling in Missouri, head over to the Missouri Parent Forum.
Some Helpful Tools and Resources
Welcome to Homeschooling Guide – Are you new to homeschooling? This guide was written by seasoned homeschoolers to answer some of the difficult questions new families often struggle with.
Curriculum Lesson Plans – An overview of what's available for each grade and subject.
Homeschool Portfolio Information – Answers common questions about homeschool portfolios and evaluations. It includes tips on organization methods, what to include and how Time4Learning can be used as part of your homeschool portfolio.
Online Parent's Forum – Reach out to homeschoolers in your area, join discussions, ask questions and trade ideas on our online community of homeschooling parents. Having the support of seasoned homeschoolers can really help make your homeschooling journey a success.
Hints & Help Section – Whether you're new to Time4Learning, a long term member, or a future member with questions about how the program works, this section answers questions about navigation, lesson planning & previewing, how the teacher guides and worksheets work, and more!
Puffin Academy App – Learn how to use Time4Learning on most mobile devices with the Puffin Academy app for iOS and Android! Get details on this kid-friendly app, including how to download and use it on the go with Time4Learning.