Homeschooling High School – Can you help me? YES!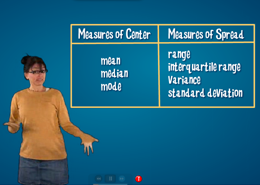 View Our Lesson Demos
Time4Learning understands that planning to finish high school at home is a big responsibility, especially if you are homeschooling a high schooler for the first time.  To help guide parents and students through the complexities of coursework, transcripts, and diplomas, we've pulled together the most important information you'll need to know. You'll also want to browse Time4Learning's high school curriculum overview for detailed descriptions of the available courses.
Below, you will find information on:
Homeschooling for High School – What's Different?
The approach for how to homeschool high school can differ in many ways from previous homeschool years. There are several reasons that the methods used in the elementary and middle school years should change as your student enters high school.
First of all, the use of simple curriculum taught in a one-on-one manner in the home probably will not provide the breadth of stimulation and experience that high school students need.
A second reason for change is that the subject matter becomes much more in-depth. Most homeschooling parents find themselves shifting from the role of subject-matter expert to a role where they are more of a facilitator. Parents often broaden their use of outside resources to include online courses, courses at local colleges, and sometimes at their local high schools for courses such as driver's education.
A third reason that homeschooling in high school can be different is because students are now acquiring skills and credentials for career and postsecondary education requirements. This means that in addition to complying with minimal requirements for homeschooling, parents start considering the requirements their student will need to receive a high school diploma, to gain acceptance to college, and to be prepared for the job force.
In many ways, homeschooling in the high school years is an extension of threads that have been woven into your overall homeschool experience. You probably joined with other parents for sports, art, and music projects as early as preschool and elementary. By late elementary, you may have supplemented at least one curriculum subject with an outside instructor. In middle school, it's likely that you sought outside expertise to support math and science. By the time a homeschooler reaches high school, he or she is comfortable enough with outside resources to make regular use of them to meet educational goals.
Planning Your High School Homeschool Program
So, how should you go about planning your high school homeschool program? Our advice is to begin in seventh grade and then primarily in eighth grade, by:
Creating the connection between pursuing career goals  and preparing oneself for those goals. By identifying interests early and incorporating them into a high school education plan, students gain a vested interest in the plan and its success.
Plan your students' future with them. Ask them what their post-high school plans are and use those goals to help tailor their coursework toward the future they want to pursue.
Research college admission requirements and the array of standardized tests your student will need to take in order to qualify. We suggest checking out the "High School Requirements for Higher Education Goals" resource from Let's Homeschool High School for more detailed information.
Consider your options for taking AP and college courses to earn college credit. For instance, some homeschool high school students take some courses using interactive curriculum (such as Time4Learning) and mix it with courses taken as dual enrollment at local colleges. Finishing homeschool online can be your primary way of getting a homeschool diploma or you can use a hybrid approach.
Look into homeschool-friendly colleges and universities. With the number of homeschoolers climbing steadily year after year, many colleges and universities have admission policies specific to homeschoolers.
Explore college alternatives. Not every student will be interested, ready, and/or a proper fit for a college degree. If this seems to be true of your student, then take time to research the multiple college alternatives available to graduates such as military service, vocational apprenticeships, entrepreneurial endeavors, and volunteer corps.
Understand the differences between homeschooling versus distance learning with an accredited school. With homeschooling, the parent is the school and teacher of record, taking full responsibility for structuring and supervising the student's high school program. This includes signing the diploma. This is different than a distance learning option in which the student enrolls in an accredited school program which they work with through the internet. Of course, many families blend these approaches taking some courses from schools online, others at local colleges or high schools, and teaching some themselves using resources such as Time4Learning or textbooks.
Research Your State Requirements
Homeschoolers should be familiar with their state's requirements for fulfilling their state's mandatory school attendance requirement for homeschooling. This will determine the latitude you have in designing their high school program.
Want to ask questions of other potential high school level homeschoolers in your state? Time4Learning's state-by-state forums are an ideal way to get answers.
Understand What Constitutes A "Standard" High School Program
The concept of a "standard" high school program turns out to be an elusive one. While researching, consider these questions:
If your student is hoping to attend a college with competitive admissions policies, what does it take in terms of high school credits and activities to be a competitive candidate?
If your student is planning to attend a state, community, or other college or institute of higher learning, what are their minimum and recommended requirements for acceptance?
If your student would like to have a high school diploma that is equivalent to the high school diploma provided by the public schools in your state, what are the state requirements for graduation?
What are your student's career goals? And if high school is the last part of your student's formal education, what skills and knowledge do they need to achieve them?
What does your student want and need from their high school experience in terms of learning, experiences, and credentials?
If you are starting to homeschool part or midway through high school, where can you find out how to finish high school online?
What do you, as a homeschool parent, think that a high school education should cover?
Places To Find High School Level Courses
Over the last 10 years, the choices for high school homeschool curriculum have expanded exponentially. As more and more families are choosing to homeschool their children all the way through high school graduation, there are an increasingly broad set of educational resources being offered by educational publishers, distance learning services, public schools, colleges (for high school students), and even the public school systems! Homeschooling families have an array of different types of materials to choose from:
Published Curriculum: Most homeschool publishing companies offer packaged curriculum from kindergarten through the high school years. These usually include student's books and workbooks, a teacher's guide, and tests and quizzes. For those who have become accustomed to using packaged curriculum for the elementary and middle school grades, this familiar format can make it a comfortable choice.
Online Courses/Distance Learning: These can vary from real-time classes with live professors to simple online lessons where you send in your work via email to be graded and returned. This type of program allows you to pick and choose which courses you would like to take, and many are offered for a low fee or even for free. Time4Learning's High School Curriculum is in this category. Enrolling as a full-time student, with the option of an online diploma, can be more costly.
Advanced Placement Courses: These are advanced courses designed to prepare your high schooler for continuing education. The classes are comparable with college-level classes, and students who complete them are eligible to take the AP Exams, administered by the College Board. If a student scores high enough on the exams, he or she can count the AP courses as college credit.
Dual Enrollment: Once students reach the junior year in high school, they can also qualify for something called dual-enrollment to take classes often at low cost (or even for free, depending on your state) from local community colleges. Homeschooled students can take advantage of coursework offered at their local community college and apply it toward their high school transcript. The classes taken will also count toward either an associate's degree or even towards a four year degree, if they choose to continue. Find the dual enrollment information applicable to your own state.
Unschooling: Families who have chosen to unschool their children through the elementary and middle school years may continue to desire this path for their high schoolers as well. Many let their children pick and choose courses from their local community colleges, or online distance education programs. They also utilize local internships and apprenticeships, as well as volunteer opportunities to allow their children to find their direction for the future..
*Note that many homeschoolers mix and match these methods during their high school years.
High School Record Keeping & Transcripts
For homeschoolers who plan on attending college, accurate record keeping throughout the high school years is important. This can take the form of a more formal transcript, or a simple portfolio of your child's accomplishments.
Many colleges and universities require documentation to rank students alongside publicly and privately educated students applying for admission. Parents can easily put together a homeschool portfolio or transcript of the subjects their child has focused on in the high school years. A portfolio simply includes samples of the homeschooler's work, details of their accomplishments, and possibly letters of recommendation, and standardized test scores. A portfolio is beneficial for unschoolers, or those who have focused on a particular area of study during high school because it allows the student to showcase their particular talents and interests.
A transcript, on the other hand, is geared toward traditional high school coursework. Homeschoolers can list their courses, course descriptions, and even grades received on the document. Most colleges and universities will readily accept a homeschool transcript, if prepared well. There are software programs and websites that can aid in the preparation of homeschool transcripts.
Homeschool High School Transcript Template
This free high school transcript template can be downloaded, printed out, and customized to the specifics of your individual homeschooler.
The High School Diploma & Questions about Accreditation
One thing many parents of homeschooled high schoolers are concerned about is whether or not their child's diploma will be accepted at colleges and universities. The common standard for a recognized educational diploma is whether it is accredited. What does accredited mean? An accredited program is a program that meets the minimum standards of what a particular accrediting agency says is required. It is a way of standardizing educational requirements across a varied playing field.
To decide whether accreditation is something you need to be concerned with, you should do some research on the specific colleges and universities your child may apply to. If their requirements include graduation from an accredited high school program, then you may need to adjust your coursework accordingly. However, many colleges have become more accommodating to homeschoolers in recent years, and do not require formal accreditation for enrollment. In fact, accredited diplomas seem to be low on the priority scale of what universities are looking for in new admissions. A survey of admissions policies of 60 colleges and universities done by the National Center for Home Education showed that schools were much more interested in their achievement test scores, essays, interviews, and letters of recommendation than in a formally accredited diploma.
Even if your homeschooler is eyeing a school with more stringent admissions requirements, he or she does not necessarily have to enroll in a formal school to fulfill the criterion. Homeschooling families, whose states allow them to create their own curriculum, can use any combination of published curricula, online resources, field trips, cooperative studies, distance studies, and life skills to complete a course requirement. If your child has completed these requirements according to your specifications, then he or she is eligible to receive a homeschool diploma. These can be simply printed on a home printer, or sent in to a local printing shop for lamination, if desired.
Want More Help Teaching Writing? Try Time4Writing's High School Writing Courses
Time4Writing.com, a sister site to Time4Learning, offers teacher-led online writing courses for high school, middle, and elementary students. Each course consists of an 8-week long tutorial offering one-to-one writing instruction from a certified writing teacher. Students get weekly assignments and receive feedback from their teacher within 24 hours. Because each class is an individual tutorial, students can begin at any time.
High School/College Prep Online Writing Courses
For information about high school writing standards, please visit the links below:
Some Helpful Tools and Resources
Welcome to Homeschooling Guide – Are you new to homeschooling? This guide was written by seasoned homeschoolers to answer some of the difficult questions new families often struggle with.
Curriculum Lesson Plans – An overview of what's available for each grade and subject in Time4Learning's curriculum.
Homeschool Portfolio Information – Answers common questions about homeschool portfolios and evaluations. It includes tips on organization methods, what to include and how Time4Learning can be used as part of your homeschool portfolio.
Online Parent's Forum – Reach out to homeschoolers in your area, join discussions, ask questions and trade ideas on our online community of homeschooling parents. Having the support of seasoned homeschoolers can really help make your homeschooling journey a success.
Hints & Help Section – Whether you're new to Time4Learning, a long term member, or a future member with questions about how the program works, this section answers questions about navigation, lesson planning & previewing, how the teacher guides and worksheets work, and more!