Charlotte Mason & Time4Learning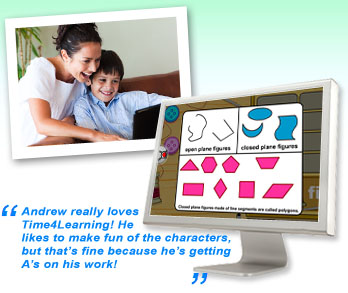 Try Our Lesson Demos
Time4Learning is a leading online homeschool curriculum provider. The members of Time4Learning are a diverse group with a variety of different homeschooling philosophies and methods. Our homeschool members are religious and secular, and include unschoolers, unit study homeschoolers, and families who, until adding Time4Learning, had relied primarily on one curriculum such as Saxon or Bob Jones. Time4Learning also has members who teach gifted children and children who have learning challenges – sometimes within one family. There are also families using Time4Learning who homeschool with a Charlotte Mason philosophy. This page is intended as a resource for people who want to know how Time4Learning fits in with a Charlotte Mason Education.
Included on this page:
What is a Charlotte Mason Education?
Charlotte Mason was a British educator who spent most of her life in improving the methods and quality of children's education. Her systematic, gentle ideas led to one of the primary methods of homeschooling. She was born in the mid-eighteen hundreds and died in 1923, but her educational philosophy is still popular.
How Does the Charlotte Mason Method Work?
The Charlotte Mason teaching method consists of activities and attitudes that help a child learn self-discipline as well as academic subjects. Mason's motto was " Education is an atmosphere, a discipline, a life." Specific steps to her method include:
Narration – an activity that consists of the child telling back a story she has heard or read. It is done orally when the child is young, and as she grows older, she begins to write out her narrations.
Copywork – transcribing a piece of literature as handwriting practice.
Nature Study – a study of living science, with a focus of observation of things seen on nature walks.
Living Books – books written in an alive, engaging way by an author who has a passion for the subject. This would be in contrast to textbooks, which are often created by committees to achieve government-set school standards.
Mason also suggested shorter lessons for very young children, which could grow longer as the child matures. Lesson for elementary age children should be about fifteen or twenty minutes per subject, which ensures that children don't become bored and can pay fill attention.
Time4Learning and Charlotte Mason
Parents who use the Charlotte Mason approach to homeschooling may also like to supplement their curriculum with Time4Learning . We live in a world where knowledge of technology and computer proficiency is important for children to learn. Future jobs, high school online learning experiences, and many teenage social experiences involve technological advances that may not be satisfied with a traditional Charlotte Mason curriculum alone. Standardized tests and college applications may all be taken online, and computer proficiency opens the door to the vast stores of educational information available online. Children benefit from learning how to navigate the computer.
More Benefits of Time4Learning
The Time4Learning language arts and math programs can stand alone or be worked into a Charlotte Mason education. The social studies and science lessons are easily used as a springboard for non-computer-related activities. The Reports function of our program keeps track of all lessons started and completed, percentage scores for quizzes and tests, the amount of time spent on each activity, and the dates the activities are completed. This makes portfolio keeping easy.
Time4Learning appeals to a wide range of learning styles. Our online learning materials are especially well-suited to children who are visual or kinesthetic learners. These children can take advantage of Time4Learning's interactive, multi-media materials, and by shifting from computer-based lessons to discussion, or from paper and pencil exercises to art projects, all children stay engaged and benefit from different teaching methods. Variety keeps children motivated and attentive throughout the day.
Children like using the computer to learn. Time4Learning is a convenient, interactive homeschool resource that provides a welcome change from textbook-based lessons, and it helps children learn computer skills that are so important today.
Time4Learning's self-paced, modularized lesson plans allow you to move forward and back through the materials whenever you want. You can skip lessons that teach concepts your child has already mastered and repeat those he or she has not. The choice is yours. With Time4Learning, you are always in control.
Time4Learning has proven effective with homeschoolers, has a low monthly price, is easy-to-use, and provides a money-back100% satisfaction guarantee so you can make sure that it works for your children. Sign up for Time4Learning as part of your overall homeschool program. If you have been looking for a fun, interactive, web-based curriculum to supplement the other homeschooling programs you have been using, try our demo lessons to see if Time4Learning would be a good fit with your homeschool program.
Are you new to homeschooling? Get an Introduction to Homeschooling ebook.
I want to Learn More about Time4Learning's Homeschool Online Program.
Time4Learning has helped thousands of children. Start Helping My Children Now .
My children's favorite part of the day is their time on Time4Learning. This is the easiest and most consistently productive curriculum we've used!
My kids can work independently or with my involvement. Time4Learning has enriched their education and simplified my life!
Some Helpful Tools and Resources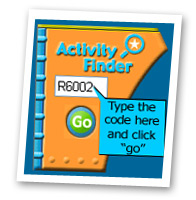 Welcome to Homeschooling Guide – Are you new to homeschooling? This guide was written by seasoned homeschoolers to answer some of the difficult questions new families often struggle with.
Curriculum Lesson Plans – An overview of the number of lessons that are included for each grade and subject. All students have access to at least 2 (and in most cases 3) grade levels of curriculum for each subject, so they can move ahead or review at their own pace.
The Lesson Activity Finder – One of the many helpful tools that Time4Learning offers its members. The activity finder is a shortcut that makes it easy for parents to preview lessons or find extra practice for their child. You can visit our hints and help section for more information about the activity finder.
Lesson Planning Worksheet – Wondering how many lessons to have your child do each day? Estimate the number of activities per day using this easy to use, printable worksheet.
Online Parent's Forum – Reach out to homeschoolers in your area, join discussions, ask questions and trade ideas on our online community of homeschooling parents. Having the support of seasoned homeschoolers can really help make your homeschooling journey a success.
Sign up for Time4Learning and gain access to a variety of educational materials, which will engage and challenge your child to succeed. Make Time4Learning a part of your children's homeschool resources.
I want to Learn More about Time4Learning's homeschool curriculum or how to use the program for afterschool enrichment.