Time4Learning is looking for motivated individuals who want to help bring a new generation of online service to young children.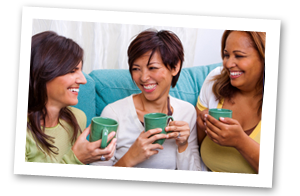 Time4Learning is looking for net-savvy parents of Time4Learning users to help us:
Are you active in online forums or newsgroups?
Do you blog?
Do you manage a website?
Would you like to do some of this type of work?
Would you like free months of Time4Learning or more?
If you answered yes to any of these questions and have an hour or so week, we'd like to hear from you…
On-site Work
Time4Learning is a children's educational and entertainment online subscription service for ages 3 to 14. Time4Learning provides a comprehensive integrated solution to the challenges of providing the best mix of educational software, entertainment, safety, and parental involvement. Time4Learning provides parents a method to structure their children's time and activities on the computer. It guides the children through a daily routine of educational activities followed by giving them "playtime" in a "safe garden" of activities. Time4Learning provides children with appropriate interfaces and activities suited to their developmental level.
Time4Learning is recruiting highly motivated individuals with significant skills and ambitions as part-time contractors (initially). The office is in NE Ft Lauderdale near Atlantic Ave & US1 (Pompano Beach).
If interested, please send a resume to [email protected].
Summary of Positions Available
| Position | Experience | Rate ($) | Key Skills |
| --- | --- | --- | --- |
| Web Designer | 4+ years | Commensurate with Experience | HTML & Photoshop necessary. Some Flash, JavaScript experience |
| Graphic Designer | 3+ years | Commensurate with Experience | Flash & Photoshop |
| Online Marketing/SEO Expert | 2+ years | Commensurate with Experience | SE submission, online promotion, direct marketing technology, hands-on web site SEO skills, tracking experience |
| Educational Software Content Expert | 3+ years | Commensurate with Experience | Experience managing & supporting an ILS such as SuccessMaker, Odyssey, Discovery |
| Writing Teacher | 5+ years | Commensurate with Experience | Experience teaching writing at upper elementary or middle school level. Computer literate. |
| Flash Programmer | 2+ years | Commensurate with Experience | Flash action scripting |
| Content Expert & Tester – Games | Some professional experience | Commensurate with Experience | Knowledge of online games, organizational skills testing & evaluation skills |
| Client Side Technology Architect | Significant architectural experience | Commensurate with Experience | Knowledge of inline frames, dynamic generation of web pages, Java, Flash, and Shockwave, and JavaScript |
Position Descriptions
Web Designer – An individual is required who is comfortable with the overall design, implementation, test, and update process including:
Web design tools
Art tools
Database integration
Some knowledge of search engine optimization technique
Graphic Designer – Design & image skills. The individual will be personally responsible for the creation of the graphics and should master the use of basics of HTML & Photoshop. Any experience with JavaScript, Flash, would be a plus.
Educational Software Content/Instructional Design – These individuals (several are required) will probably have a teaching background or software management at an elementary school. He/she has hands-on management and support of students and teachers experience using one of the Integrated Learning Systems such as Edgenuity Odyssey, Pearson's SuccessMaker, (previously known as CCC or Jostens), or other integrated educational system. Experience with educational software, educational games, online early education web sites, masters in education, early education, educational technology or related area a plus. Responsibilities:
Setting up learning paths inside Edgenuity's LearningOdyssey
Setting up students onto the appropriate spots on the learning paths
Review of progress of students
Content Review of educational and entertainment software
Working with parents, primarily by email and chat, to answer questions about the service and their children's progress
Writing – Describing the service and educational materials
Charting of educational concepts and skills, Collecting them into a Concept map
Web research – identify specific categories of parenting & educational sites
Participate in discussion boards and chats pursuing a specific area.
Establish relationships with important sites and magazines
Content Expert & Tester – Games – Time4Learning needs an individual to help reviewing and selecting Flash, Java, and Shockwave games to ensure a broad selection of high quality child-appropriate games. This individual will be familiar with the range of online games including some knowledge of basic technologies. The focus is on casual gaming and games for younger children, ages 3-9.
Client Side Architect – Time4Learning's service embeds and deeply embed licensed and 3rd party web sites (mostly games). The local application needs to serve as a frame, run as a timer, and host web sites within it. This approach raises a few complex technical issues on client side organization involving Java, frames, HTML, and Flash. A "guru" consultant is needed to be available to help architect and problem-solve.
Writing Teacher – Time4Learning's sister program, Time4Writing is rapidly expanding and is looking for a great writing teacher. Knowledge of or experience in online education a plus, as this is an online position. Flexible hours, love of teaching and web-savvy are all must-haves for this position. If interested, please send a resume to

[email protected]

.