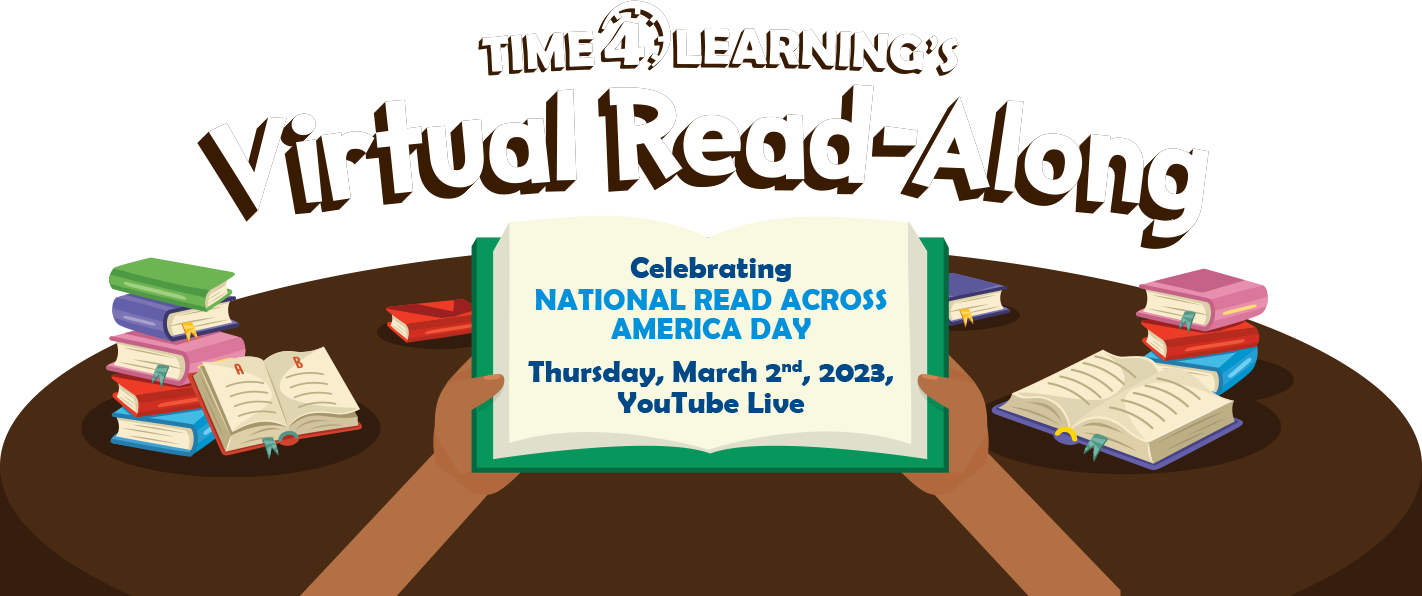 Register Now for Our Virtual Read-Along Event!
Time4Learning is excited to be a part of this year's National Read Across America Day. Join the Time4Learning team as they read book excerpts for students in elementary, middle, and high school.
Families can register for one, two, or all three read-alongs!
As a special thank you for participating, registered families will receive a fun printable with thought starters about their respective book.
Join us as we inspire students and help them discover the power of reading!
Registration closes at 11:59 p.m. ET on March 1, 2023.
Register Now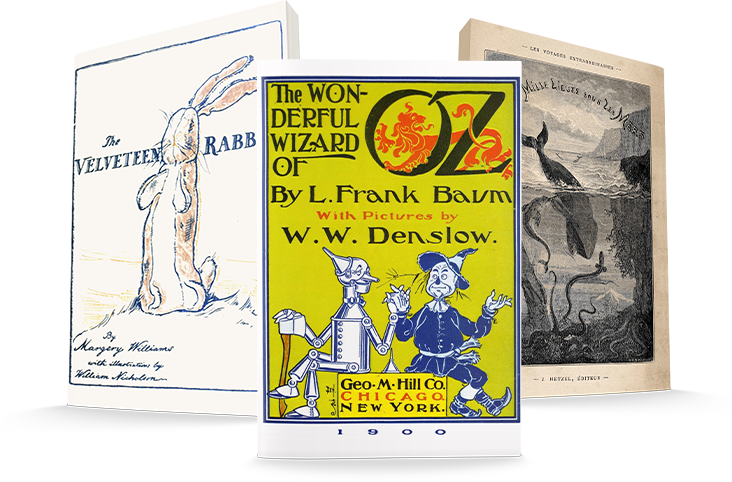 Live Event Dates and Times
Elementary School Session
Book? "The Velveteen Rabbit" by Margery Williams Bianco
When? Thursday, March 2 at 10 a.m. ET
Where? YouTube Live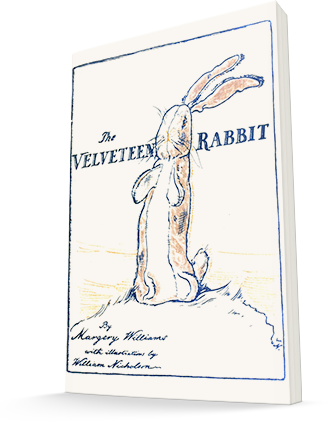 Middle School Session
Book? "The Wonderful Wizard of Oz" by L. Frank Baum
When? Thursday, March 2 at 11 a.m. ET
Where? YouTube Live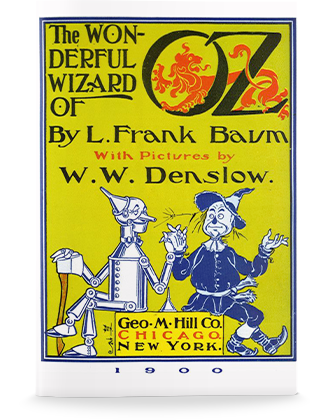 High School Session
Book? "Twenty Thousand Leagues Under the Sea" by Jules Verne
When? Thursday, March 2 at 1 p.m. ET
Where? YouTube Live