Top Five Ways for Homeschooling Parents to Stay Engaged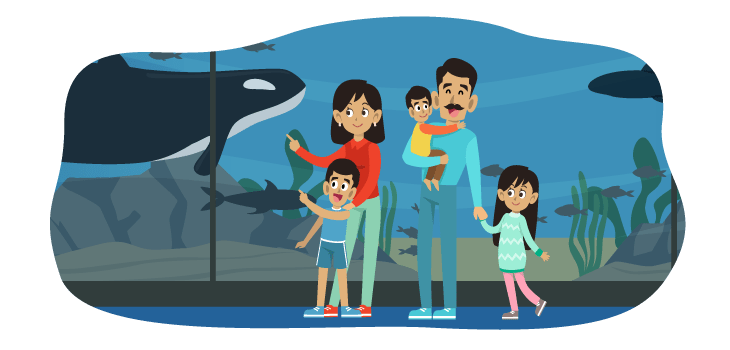 Homeschool burnout affects even the most prepared and seasoned homeschool parent. Juggling schedules and balancing home life, homeschooling, and often work, can be exhausting. As the end of your school year approaches, within this very challenging year, many homeschool parents are finding it harder to stay engaged and focused on the finish line.
In addition to burnout, many parents find themselves worried about the "summer slide." If you haven't heard of that, you're not alone! Some studies indicate that only about 45% of parents with school-aged children know what this is. Summer slide is the learning loss that occurs over summer break. Statistically, students lose between 20-30% of their school-year progress in reading and math during this time. Homeschoolers that take the typical six to eight weeks off, also struggle with maintaining their reading and math gains.
Making sure that both you and your children are engaged in their education is key to a successful homeschool year, and preventing summer learning loss. Below, we'll cover five tips homeschooling parents can use to stay engaged all year long.
Make a plan. This doesn't have to be set in stone, but having a schedule to follow, even loosely, can keep the whole family on track. When you're planning learning time for your students to work on subjects that need extra attention, don't forget to plan time for yourself. This could be something as simple as spending time on the treadmill or catching up on the book your reading. Make sure to include those vacation plans, mid-week movie afternoons, and summer visits with family and friends that we all look forward to!
Lead by example and encourage life skills. If you are catching up on some reading, or you're spending time learning a new skill yourself, let your children see this. Even if you need quiet time to accomplish these things, always make your family aware of what you're doing so they understand how important it is to keep learning. Skill-building isn't just for kid!

Break up "school time" by embracing life skills. Younger children often enjoy helping mom and dad with things around the house. As they learn how to take care of tasks and chores, you get a little extra support, a true win-win! Older students can definitely benefit from getting a jumpstart on important topics like personal finance.
Explore local activities, establishments, landmarks, and attractions.

Local libraries often have support and activities for families, especially those with younger children.
Many businesses offer incentivized reading programs, especially during the summer. These are a great way to supplement your reading curriculum, and can really motivate young readers.
Museums, zoos, and area attractions across the country will hold homeschool days and/or offer homeschool/group discounts.
Find and explore historical landmarks and state/national parks that are nearby. Time4Learning has field trip guides for each state that will not only help you plan, but can provide you with opportunities to tie-in Time4Learning lessons to enhance your explorations!

Make your curriculum work for you, not the other way around! Utilizing an online curriculum like Time4Learning can lessen the burden parents put on themselves. With automated reporting, and tools and resources to help with lesson planning, we do the heavy lifting for you. This gives parents a chance to focus on all the fun extras: the arts and crafts projects, the science experiments, the learning games, and the field trips.
Speaking of fun – our final tip is remember to have fun! School work certainly can look like online lessons, textbooks, and workbooks, but it doesn't always have to. Social studies can also look like documentaries and films. Math practice can also look like online math games. As you find ways to break up the day-to-day routine for your children, you'll also find that you're enjoying thinking outside the box and feeling rejuvenated.
Homeschooling is an amazing journey, and the bonds your family members are making with one another will last a lifetime. Don't let homeschool burnout or the fear of summer learning loss prevent you from staying engaged and enjoying every minute of homeschool life!