The Ultimate Back-to-Homeschool Checklist
HOMESCHOOL TIPS & ADVICE, STORIES, NEWS & INFORMATION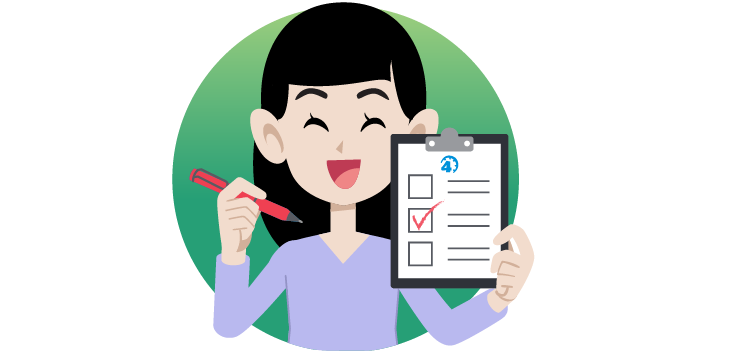 The first day of homeschool can be an exciting time for new and experienced homeschoolers alike. With that, there can also be some anxieties about the beginning of a new year. To make the transition seamless, we've come up with some back-to-homeschool ideas in the checklist below. Read on to make the best of this year!
Pre-Planning Stage (1+ months away)
Research your state's requirements for homeschooling. Certain states may have testing requirements or curriculum requirements for specific grade levels. You may also need to re-submit a letter of intent, depending on your location.
Sit down with your child and determine the goals you would like to set for the year. This can be done at any time in the summer; it is best to first understand your child's strengths, weaknesses, learning styles, and passions.
Go through the previous year's curriculum. Discuss what your child did and did not like about the curriculum used last year. This is best done towards the beginning of summer, when it is still fresh in your child's mind.
Attend a homeschool convention! Most conventions occur during the summer time and provide ample information, from curriculum demonstrations to guest speakers. They also offer time to network with other homeschoolers in your area.
Look into your specific state's back-to-school sales. Doing so will maximize your savings on homeschool teaching supplies, such as paper, notebooks, pens, and pencils. Make sure to take note of when these sales are happening to take advantage of them.
Planning Stage (1 month away)
Start choosing your child's curriculum. Based on what you found in the pre-planning stage, this might be simple. There are plenty of ways to choose the best curriculum, and it is important to remember that curriculum may not be a one-size-fits-all endeavor. Don't be afraid to mix and match depending on your students wants and needs.
If you have multiple children, it may be wise to create a master list. This will list each child and their curriculum, as well as  subjects they are covering. This is a great place to keep track of notes you may make about the curriculum.
Once you have chosen your curriculum for the year, begin to go through each specific subject. Make note of special requirements or material you may not have encountered before. It is important to be at least familiar with the content your child is learning so it does not catch you off guard.
Make sure to choose a few supplements to have on hand in case if there's extra room throughout the school year. Unit studies are a great example, or perhaps a short writing course may work better. These options are more flexible, but it is important to gather ideas for alternatives to your primary curriculum choice.
Begin to fill out a homeschool lesson planner. This can be for the year, month, week, or even day! It is recommended to start with a general yearly calendar with room for flexibility. After all, events can come up and situations can change, so flexibility is essential in this stage. Start big picture and work your way to smaller ideas.
Create a list of potential field trips to go on, and build them into your planner. For example, some parents may take a field trip once a week or twice per month. Again, this is entirely flexible and field trips do not need to be planned the entire year. However, having an idea of the places that you can go is a great start.
If you haven't already, seek out local homeschooling organizations, co-ops, or support groups. Determine if there's a membership process and begin it, if needed. This will be a great source of support for the year!
Once you have begun to plan out your year, it's time to buy homeschool supplies! Consult your chosen curriculum, supplemental activities, and field trips to determine if any special supplies are needed. Begin to build a homeschool supply list so you can be fully prepared for next year. Items may include:
Pens
Pencils
Colored paper
Construction paper
Markers
Crayons
Glue
Dry erase board + markers
Scissors
Globe or map
Ruler
Notebooks
The Organization Stage (1 week away)
Now that you have your supplies, it is important to be organized. If you don't already have one, begin to develop an area specifically for your child. This is the perfect location for the supplies you have just bought.
You will also want to designate a location to begin the development of your homeschool portfolio for your child. Depending on your state's requirements, your portfolio might be large, or perhaps you may not even need one.
Figure out where your child will sit, if you wish. This is more up to your teaching style; some children benefit more than others when they are required to do their work in one place. This is a great point to ask your child to help decorate his or her own space.
Begin to get your child back on schedule for the school year. This is especially important if your child had a different bedtime during the summer, or if meal times have changed. Make sure that your child is on the schedule you would like them to be on for the school year.
Start checking in with homeschool groups to see if they are doing anything fun to start off the school year. Make sure to RSVP to any events you think would be fun to go to, and include them in your planner.
Finishing Touches (the day before and day of)
Plan at least one fun activity to start the day off. This can be something as simple as taking a first day of homeschool photo, or maybe start to develop a tradition, like celebratory balloons.
Lay everything out that your child will need to start the day with success in the morning. If they are using an online curriculum like Time4Learning, make sure your device is fully charged and ready to go. If your child will be working in physical books, make sure those are out and available.
Double check that all state requirements are met. It may be wise to contact your state to ensure they have received all paperwork.
Go through your homeschool planner and make sure that you at least have this week planned out. If your student works better with organization, you can even create a checklist for your child to follow along.
Be there for your children, especially on the first day. And most importantly, have fun!