Manage and Prevent Homeschool Student Burnout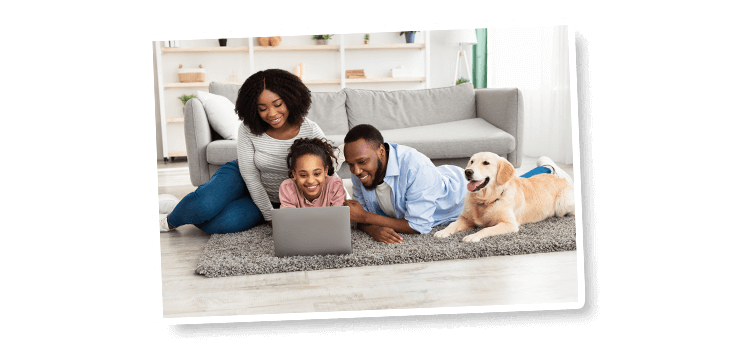 As homeschoolers, we often visualize utopian images of what a homeschool day should look like. We envision our children deeply engaged and excited about learning, asking inquisitive questions, debating topics, and seeking new information to further their learning. We want their educational experiences to be invigorating, and work hard to help them to reach their full potential and maximize their confidence. Children hope for the same things. However, sometimes they are just tired, feeling overworked and overwhelmed. They experience what we like to describe as student burnout.
So what can we do to manage this student stress and help them stay motivated? As home educators, we already have ways to keep ourselves engaged, but here are five ways to help your children stay engaged:
Learn from Anywhere!
The very nature of homeschooling makes the world your classroom. One of the easiest ways to shake up your child's learning is to simply change your setting. Of course, at the basic level, you can change it to a room you don't ordinarily use for homeschooling, or even do some schoolwork at the local bookstore or coffee shop, but let's expand our thinking even further. Try some of these ideas:
Take it Outside: Being outside can be good for the soul, so avoid limiting time outdoors to only recess or gym class. Increasing outside time can range from moving your homeschool day to a blanket under a tree to incorporating outdoor learning into your school day.
Take a Field Trip: Inject some fun into your child's learning by scheduling a field trip. There are many ways to connect what your child is learning with something in the broader world. After all, amusement park rides are all about physics, right? Check with your homeschool networks for field trip ideas, which you can explore during off-peak hours, and watch for Homeschool Days at discounted rates. If you cannot physically attend a field trip, a virtual tour can provide the same benefits.
Take to the Road: If you have the flexibility and funds to do so, open your classroom as far as your car can take you. Learning on the road is possible and can provide hands-on experiences that may be more robust than reading about things in textbooks or watching documentaries.
Integrate Electives or Foreign Language Learning
Another way to prevent the burnout blues is to change the learning content of your homeschool day. See if there are areas your inquisitive child would love to explore and consider adding some of these to your schedule:
Explore Their Learning Interests
If you need or want to stick with the content you are teaching, no worries! You are a homeschooler, which means you have flexibility in how you teach that content. You may be able to reduce student stress simply by changing your instructional method—even for one subject or one activity! Below are some alternative methods that can spice up your homeschool day, encourage creativity and fun while learning, and prevent student burnout:
Unit Studies: Take a deep dive into a particular topic for a while based on your child's interests. Consider using Time4Learning's Unit Study Supplements. To capture the learning in your unit studies in a creative way, add notebooking or lapbooking to your child's learning experiences.
Gameschooling: Did you know that your child can learn a lot through gameplay? Gameschooling is an entire homeschooling method for some families, but you can use it as a supplement to enrich the regular learning experiences in your homeschool. When you start to notice student stress, take out a game that relates to something your child is learning, and then have fun. Your child may not even realize that learning is still happening!
Project-Based Learning: There are many benefits of project-based learning, and your child may really appreciate the deviation from more traditional styles. Give your child some choice in content and projects so that the learning is both constructive and creative. Your child may ask for more projects, and that wouldn't be so bad, right?
Encourage Your Child's Involvement
Involving your child in decision-making has many benefits, including preventing student burnout. Collaboration is likely to bring new ideas and exciting twists, and asking your child to reflect frequently on what is working and what is not (and what is easy and what is difficult) will help you make modifications along the way. Most importantly, if you have open communication with your child, you will know early on if they are starting to feel overwhelmed or overworked. This will help you intervene before student stress becomes a bigger problem. For an immediate student stress management technique, schedule an impromptu "Student Choice Day." Give your child the reins and sit back as your child plans the day's activities.
Give Rest and Grace
No matter what we do, we will have bad homeschooling days. The above suggestions may go far in reducing those days, but sometimes we just need a break (and our children do, too!). Modeling stress management for students is part of our job as the adults in their lives, and sometimes we may need to call in a "pajama day" or unscheduled holiday. Together with our children, we may need to do a mental health check-up and then reflect on our homeschooling processes. Are there some ways to fix your homeschool schedule? Which activities make up your child's favorite and least favorite parts of the homeschooling day? Can you incorporate some of the ideas presented here to keep everyone engaged and learning without student stress? Regardless of the answers to these questions, remember to give yourself and your child the grace to stop, reflect, and try again the next day!