Homeschooler's Prep List, Your Guide to Homeschool Conventions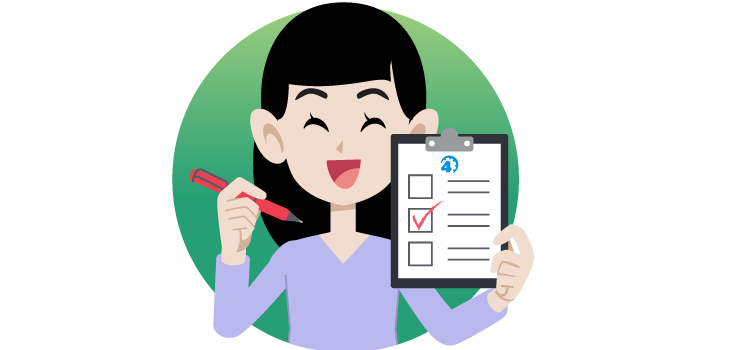 Any homeschooler who has attended a homeschool convention will tell you, preparation is key. Without it, you'll probably spend more time waiting in line, battling the crowds, and wandering around aimlessly rather than fully experiencing and learning about all the things that conventions offer. And the earlier you begin prepping, the better off you'll be—because these events sell out quickly, especially the most popular speaking sessions.
With that in mind, there are a few things you should do now. For example, register early, visit the website for the homeschool conventions and review the schedule and look over the exhibit map, book a hotel room and consider your travel options, list your curriculum needs, pack appropriately, and create a budget. As Mason Cooley once said, "Procrastination makes easy things hard, hard things harder."
Register Early
When you register early, you'll be eligible for the "early bird" discounts. There may even be pre-early bird registration packages that offer even bigger savings and discounts. You can use the savings towards other things such as purchasing new homeschool supplies, or putting it toward your hotel or car rental.
Review the Schedule and Map
Find the website for the homeschool convention and review the schedule and print out the map. Once you know the sessions that are available, choose the ones that will help you meet your goals and improve your homeschooling experience. For example, perhaps your child has a learning disability or is struggling with math. If that's the case, then focus on the sessions that will equip you with the strategies and techniques required to improve their skills and enhance their education. Sessions fill up fast, so sign up as soon as possible. If there are scheduling conflicts, you can always purchase a recording of the session you can't attend or get the contact information from the appropriate person and email them at a later date.
Once you have the map, highlight the vendors and booths that you're interested in visiting. Locate the restrooms (very important!), the food stands, and information booths in case you have questions. If you are traveling with your family, make sure everyone has a map. If your children are attending, highlight the areas that are specifically for kids.
Make Hotel and Travel Arrangements
Hotels fill up fast, especially if the conference is connected to a hotel. Book a room as soon as possible and inquire about possible discounted rates. If the conference is not near the hotel, find out if the hotel your staying at offers a shuttle. If not, price out what a taxi will cost or you can rent a car. If your room includes a refrigerator, bring along snacks. This will cut down on food costs.
Make sure you also book your flight early. Homeschool conventions take place all across the country, so if you can't drive, price out the best air fares. If you're not renting a car, inquire about shuttle services to and from the airport. The concierge at your hotel will probably have all the information you will need.
Make a List of Your Curriculum Needs
Homeschoolers like purchasing curriculum products at homeschool conventions because they usually offer the best prices and packages. There should also be demos at the booth—it's always nice to view the product and try it out before you purchase it. But if you don't list out your needs, you could easily get confused by all the products and services offered. This often leads to unnecessary purchases. So, before you arrive, ask yourself these questions to start:
What are the products I'm definitely going to buy?
What curriculum options will help me improve the subjects where my children struggle the most?
What products do I want to test out but perhaps not purchase?
And be sure to consider other features such as the flexibility and pacing when deciding on the best homeschool curriculum for your family. Once you understand your needs, look over the vendors who sell the products that you're interested in and mark them on your map. Jot down any questions you have about the products. You may forget once you're in the crowded and noisy convention room.
Pack Appropriately
Besides packing your basic clothes and toiletries, you'll need an extra suitcase with wheels for storing all the things you buy. Some conferences hand out free bags, but it's a good idea to pack your own cloth bag for the free handouts you'll collect. Also, comfortable shoes are a must—you'll be on your feet a lot! And don't forget your laptop, tablet, or notebook and pens for taking notes. You can use your phone for taking pictures and videos if necessary. If you're traveling to the convention with children, don't forget snacks, activities, and games. This will help keep them busy. One other thing, buy water in bulk when you arrive. Keeping hydrated is important—and bottled water costs a fortune at the conference.
Depending on the time of year and location, you could be facing very cold or hot weather. Look up the forecast before you leave and dress appropriately. Sometimes the convention rooms are a little cold or hot. Depending on your personal comfort levels in these environments, it may be a good idea to bring a light jacket or dress in layers so you can take off the outer layer if you become uncomfortable.
Budget
Many people frown when they hear the word "budget." They think of long hours at the kitchen table crunching numbers. That's not the case, especially when your budgeting for a homeschool conference. But you should be detailed when creating your budget. Include expenses such as money spent on curriculum tools, materials, meals/snacks, travel, and hotels and anything else you purchase. As you're preparing for the conference, keep a record of what you're spending and continue as you attend the conference. For example, jot down what you spend on breakfast, lunch, and dinner. This way you'll understand your spending habits and adjust them when you attend another conference.
But the first thing you should do is start saving early for the homeschool conference season so you'll have the money set aside. This will prevent any financial stress related to the conference season. Once you have sum determined, manage your conference finances according to the money you have saved. If that means only eating at a restaurant once or twice during your visit, then so be it. Just making an effort to manage your finances is a great start!
Homeschool conventions are fun and informative but they can also be overwhelming at times. If you have a plan it will make things much easier and efficient. With that in mind, start planning early and make a checklist. Once you check off all the tasks, you'll be prepared for an enlightening experience.