Activities to Celebrate Dr. Seuss's Birthday!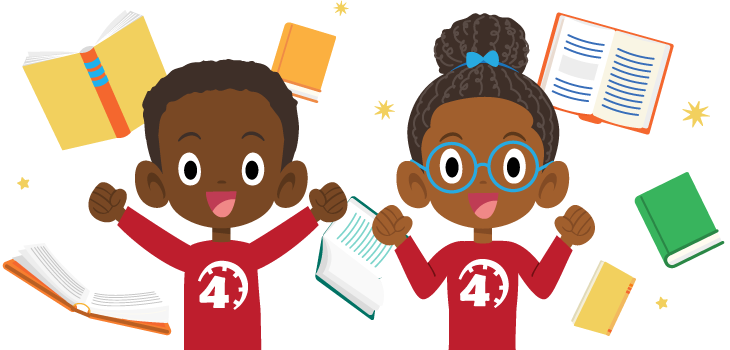 Has it been a long winter in your homeschool? Do you need something fun and exciting to shake up your routine? Then Dr. Seuss Day on March 2 is a date to mark on your calendar. Nothing breaks up the doldrums like a chance to eat Green Eggs and Ham, dress up like a Fox in Socks, and dream about What Pet Should I Get. Oh, the Thinks You Can Think about all the ways to celebrate!
We'll explore the background behind the commemoration, lay out ways to incorporate fun activities for Dr. Seuss's birthday into your homeschool, and share with you a fun and educational way to keep learning along with the Cat and the Hat and his friends year-round.
What Is Dr. Seuss Day?
Every year, at the beginning of March, readers around the country kick off National Reading Month by celebrating the birthday of prolific children's author Theodore Geisel (pen name: Dr. Seuss). Traditionally, it has been celebrated as a day to read a book with your child, but libraries, schools, children's museums and other community places often host events to highlight the books and characters created by the author.
"You're never too old, too wacky, too wild, to pick up a book and read with a child!"
Dr. Seuss
Celebrating Dr. Seuss Day in Your Homeschool
Homeschoolers have the opportunity and flexibility to infuse Dr. Seuss's imagination into all areas of their curriculum. Are you into homeschool unit studies? You could explore environmental issues using The Lorax. Or perhaps you could study incubation using Horton Hatches the Egg.
Another fun way to celebrate Dr. Seuss's birthday would be a whole day of gameschooling. Not only are there ready-made online games and board games related to Dr. Seuss, but if you let your imagination free, just think of all the fun games you could create around books like One Fish Two Fish Red Fish Blue Fish or Mr. Brown Can Moo! Can You?
Here are several more fun and creative ways to infuse your homeschool lesson plans with activities for Dr. Seuss Day!
If you've never thrown a party as a homeschool project, then Dr. Seuss Day is the perfect opportunity. The key to making it a learning activity is to place the party planning in your child's hands. Have them plan and shop for the food, design the decorations, and make up the rules for the party games. The more independent they are with the party preparation, the more skills they will build.
Are you studying a foreign language in your homeschool? Using Dr. Seuss's ABC Book as a template, see if you can create your own alphabetical book using the letters of the language you are learning.
Sure, everyone's favorite cat has a tall striped hat, but there is a lot more to discover about the unique traits of cats. See how many different facts you already know or can discover about cats.
Have you ever attended a birthday party in your pajamas? Make Dr. Seuss's Sleep Book the focus of your celebration while learning all about how sleep affects our health and how it allows us to recharge our bodies.
Don't leave the STEM skills out of your festivities! Study the science of sound with Horton Hears a Who, use The Foot Book to practice measuring distance, and become junior engineers by seeing if you can balance Ten Apples Up On Top.
Practice your persuasive writing techniques by telling the Grinch why he shouldn't steal Christmas.
Seuss-ical Science Any Time Of Year
Dr. Seuss's magical blend of education and entertainment has been delighting and enlightening kids for decades. Time4Learning believes in the potential of multimedia learning to build a mastery of fundamental skills in science as well as deep conceptual understanding. Find out more about how you can benefit from our standards-based homeschool science curriculum for grades K-12.