Time4Learning Celebrates Autism Awareness Month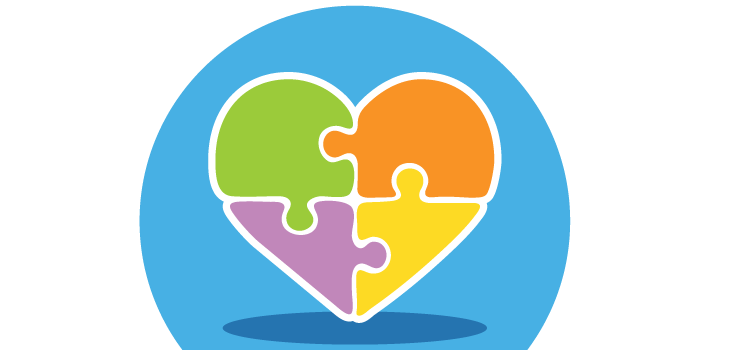 April is National Autism Awareness Month. It is a time to educate the public on this often misunderstood disorder, and Time4Learning is excited to help promote awareness!
Whether or not you have a child with autism, getting involved this month helps promote awareness and answer questions that may be on the minds of those who haven't been personally affected by autism or families who are just coming to terms with a diagnosis.
What Is Autism?
Although most people have heard of autism and may know what it is, many questions remain unanswered. Autism is not something to be feared. Hundreds of thousands of individuals are affected in the U.S. and while there is no one known cause or even a known cure, creating understanding and inclusion can help ease the lives of those with autism and their families. Autism, or autism spectrum disorder, can refer to a variety or range of conditions characterized by challenges with social skills, repetitive behaviors, speech and nonverbal communication, as well as unique strengths and differences.
Get Involved
Knowing what autism is and bringing it to light through events and activities helps others who may not be familiar with the developmental disorder learn more and get involved. Do you know friends or family members with a person with autism? You can reach out and ask them what the person likes or dislikes. Maybe you can invite them over and create a comforting environment for them. Perhaps they do not like large crowds or too much stimulation, but they would still like to be surrounded by a few friends and family members in a more cozy environment. Maybe there is an activity or game they love that you could play with them.
Celebrating autism awareness and asking questions helps us learn how we can build relationships with children and adults on the autism spectrum to truly become an inclusive community. You may have previously been unsure how to respond or relate to people with autism, as their mannerisms and customs may be different from yours, but when you reach out and connect, you may find yourself opening a new door, and gaining a new friend.
Join Time4Learning this month and let's open the door to understanding and acceptance and learn more about how Time4Learning can help your family or friends in educating a child with autism.