Have You Set Your Homeschooling Goals Yet?
STORIES, NEWS & INFORMATION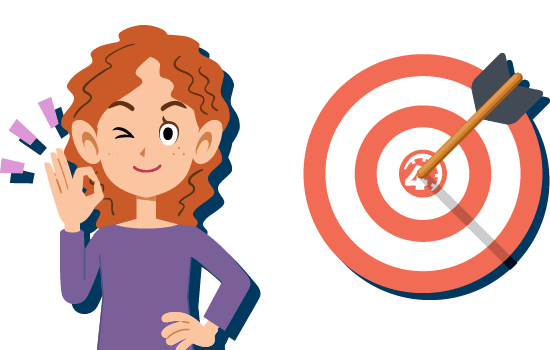 Planning homeschool goals and objectives isn't always easy. I remember when we first started homeschooling, I had these grand plans for what we would accomplish throughout our first year. What I didn't  have was a concrete outline of our goals, therefore actioning on completing them was tough. I discovered, over time, that setting homeschool goals is just the first step. You then have to break down those goals, whether they are short or long term goals,  into a realistic timeline in which they can be accomplished.
Below, I'll share some of the specific goals we've had for our children in the past homeschool years and the strategies I've used to help our sons feel motivated and accomplished when hitting them. Hopefully, some of our ideas will inspire you to incorporate them into your own homeschooling journey.
Our Homeschool Goals Examples
When goal setting, you must start with the big picture. What accomplishments should they have under their belt? What concepts should they nail down this year? Overall, where do you want your homeschool to end the year? Then, break down that objective into measurable and achievable milestones (that I call our "blueprint for success!") Here are a few specific samples.
Elementary School Homeschool Goals for Our 5th Grader
Big Picture Goal: Improve next year's standardized math score by at least 20 points
Blueprint for Success:
Use Time4MathFacts for 20 minutes every other school day until multiplication and division fact families are thoroughly memorized
Play at least one math-related board game per week–focusing on games that highlight skills corresponding to current lesson.
Review Time4Learning math progress reports weekly; have him review lessons with scores at or below 70% to reach mastery
Look for opportunities in daily life that use the skills he's learning (for example, calculating the average miles traveled based on a three-day holiday trip)
Big Picture Goal:  Incorporate more hands-on science activities (i.e. less complaining when it's time to do science!)
Blueprint for Success:
Participate in the science fair hosted by our local homeschool support group
Join a 4-H science club in order to do group science activities
Do at least one science experiment per week that corresponds with what we're studying in science
Make Magic School Bus videos part of our weekly science curriculum
High School Homeschool Goals Our 9th Grader
Big Picture Goal: Learning how to work more independently
Blueprint for Success:
Use an online assignment tool where he can track what he's accomplished and what is pending
Signing up for at least one class through the homeschool co-op so that he's responsible for his own progress
Giving him more freedom to choose curricula, extra-curricular activities, and more, so he can take more control over his own education.
Family Homeschool Goals Examples
Setting homeschool goals should include not just academic skills but also behavior and life skills you want your children to achieve. Here are some more goal examples of things we work on as a family:
Life Skills: every week we will pick a recipe and we will cook it together. This should prepare them to become independent and self sufficient once they move out. (Bonus, this helps our fifth grader out with his math too!)
Love for the Arts: try to attend a play at least once every other month to expose my children to the different types of arts. Sign up for music lessons 30 mins twice a week.
Family reading time: schedule 30 minutes reading time for everyone in the house before bedtime (yes, even mom and dad!)
Increase joy in our house: every Wednesday and Friday night, we play board games with my kids and my husband.
Goals, Strengths, and Needs Planner
Get the new year started on the right track with this Homeschool Goals, Strengths, and Needs Planner
Homeschool Mom Goals
When we began the process of setting homeschool goals for our sons, I became genuinely inspired. Seeing these big picture targets broken down into achievable steps made me realize I could use this process for myself. I've harbored these hopes for living healthier, saving money to travel more, and finding extra time to garden, but as with everything a mom does–I would always tell myself, "I'll get to it next week." Well, 1 year later, "next week" never came.
But "next day" is only going to happen if I physically plan for it.  So, I did. I created some attainable goals for myself as a homeschool mom that I felt I could follow through with. Here are some of the goals I have set for myself:
Cook a healthy family meal at least 3 times a week for 2 months.
Get up 30 minutes earlier to take care of laundry and dishes first thing in the morning, so I'll have an extra half hour in the evening to garden.
Cancel my gym membership and use that time to exercise with my children 3 times a week for 30 minutes a day.
Making iced coffee at home (my weakness) and saving all the money I would have normally spent on that large cup in a savings jar.
Stop comparing my homeschool and the way we do things to other homeschooling families. Accepting the fact that homeschooling is different in every household and that is okay!
The steps to completing goals are no different than the ones for our kiddos. I've learned a couple of things. 1. The key to achieving a goal is to stick with it and 2. Even if you don't complete a goal, that is okay, life happens, and you should still be proud. So, tell me,  what about you? What goals do you have for your children and/or yourself? Make this the summer that you sit down and plan out the timeline for making those goals into a reality.