Homeschooling Made Me Question How We Educate Children. You Should, Too.
MEMBER INTERVIEWS & STORIES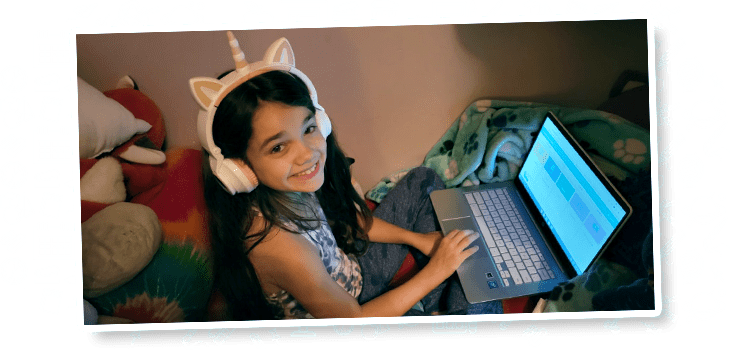 Kids ages 5 and over are now eligible for the COVID-19 vaccine, and many parents are faced with the difficult decision of whether to send their kids back to in-person classes, continue homeschooling, or try a hybrid approach. And school districts are doing whatever they can to influence this decision.
Reports of decreased enrollment in public schools and increases in full-time virtual school enrollment are commonplace. Here, in North Carolina, an estimated 38,000 kids have signed up for homeschool since the end of 2019. That's a 20 percent year-over-year increase and the largest enrollment numbers since homeschooling was legally recognized in 1985.
As a mother battling stage 4 metastatic breast cancer, sending my young children back to in-person classes is not an option, even with life-saving vaccines available. With no virtual options and no clear plan for handling quarantined students this year, it seemed this would be the third year in a row of sub-par education for my two daughters. To me, the path to homeschooling was clear, and I expect there are many families also in compromised situations looking to continue homeschooling until new variant waves subside.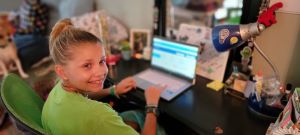 But even though COVID-19 was a major motivating factor for families to try homeschooling, it's not the only reason parents will continue to homeschool into 2022. At-home education has opened many eyes to the stark reality that in-person learning is not all it's cracked up to be – it is not effective for many learning styles and offers little flexibility for working parents.
Remote learning has actually simplified our lives and our schedules.
Learning is Not One-Size-Fits-All
As schools nationwide struggle to improve students' grades, homeschooling has been incredibly effective. Being at home provides interesting and new ways to teach kids about traditionally boring concepts. For instance, in our home, my daughters learn about science and sustainability through beekeeping with a bonus lesson on responsibility and respecting their fears. By spending time in the stable riding horses together, they not only have the benefit of improving their coordination and flexibility, it also helps them improve their cognitive abilities which lead to enhanced memory and problem-solving. The world is not cookie-cutter, so why should our kids' education be?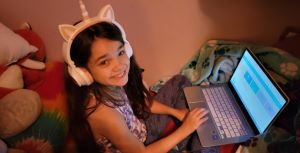 Homeschooling has dramatically changed over the last few years. Parents no longer have to be the teacher, administrator, and curriculum creator. We always loved the idea of homeschooling, but I never had the courage to make the transition because I thought I wouldn't be a capable teacher. What I now realize is that I don't have to be! Online education platforms like Time4Learning, the one my children use, offer comprehensive programs that provide parents and students with structured lessons which align with regular school curriculum.
Greater Flexibility
In addition to using these platforms to overcome gaps in their childrens' curriculum, parents are also taking advantage of more flexible schedules.
"Homeschooling has been amazing for our family for many reasons, but I will be eternally grateful for the additional time it has allowed me to spend with my girls."
Jody Sitton
Families who have recently found freedom in working from home or hybrid work environments now question the need for their children to spend so much time at a traditional school. During a traditional 8-hour school day, children typically only have a few hours of actual class instruction. The rest of the time they are changing classrooms, eating lunch, out at recess, or performing administrative tasks. There are better ways our kids can be spending their time, and more productive ways for parents to schedule their days. Homeschooling provides an avenue for families to craft a workflow that fits within their specific needs. I've personally organized a 4-day school schedule for my girls and now we enjoy "Fun-Fridays."
My children enjoy being able to move from the desk to the patio to the table as they do school work, and also feel like they can concentrate better when working independently. It also leaves more time for recreational activities like riding lessons in the afternoon.
As a cancer survivor, every minute I get to spend with my children is extra special. Homeschooling has been amazing for our family for many reasons, but I will be eternally grateful for the additional time it has allowed me to spend with my girls.
Our children are a gift, and we must take their health and education seriously. For these reasons, I will continue to homeschool my kids in 2022, and hope I've inspired other families to consider taking this path as well.
About the Author
Jody Sitton is a resident of Union County, North Carolina, and homeschools her two daughters, Zoie and Skylar.
The views, thoughts, and opinions expressed in this blog post belong solely to the author and do not necessarily reflect the views of Time4Learning or its employees.