Why Homeschooling is Right For Your Family
STORIES, NEWS & INFORMATION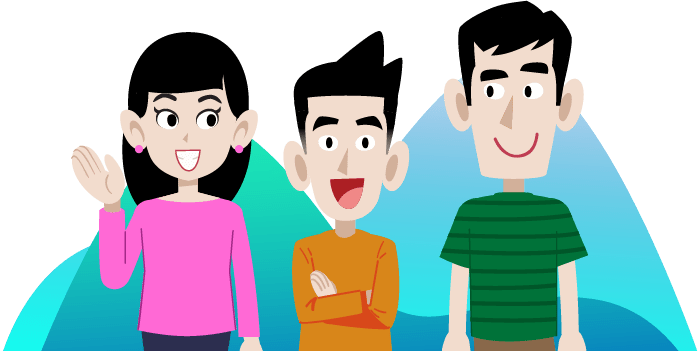 Is homeschooling a good idea? For some families YES! For others, not quite. As a parent, no other person understands their child better, therefore there is no greater advocate for their needs. That's why homeschooling has been the right choice for so many families looking for a personalized and engaging solution to their child's education.
With all the benefits homeschooling has to offer, it's no wonder the number of homeschooled children has been on the rise in recent years. Below we discuss why homeschooling is good for so many families.
Personalized education
As a parent you get to pick and build your own homeschool curriculum, this gives you the ability to tailor your child's education according to their pace and specific needs. Once the students have achieved a set of goals and mastered a skill set they can move on to the next goal. A tailored educational experience also gives children freedom to explore subjects that interest them.
If you see areas of weakness or need for improvement, you can supplement your child's learning with additional lessons, coursework, and activities. You'll get the freedom to navigate through the different methods of homeschooling and explore what works best with your child. As you nurture their minds their education starts to become less about test scores and more about learning.
Boost in Confidence
One of the biggest advantages of homeschooling is the ability to help your child blossom into happy and confident individuals. As they progress into new areas of learning and start to master new skills their belief in their ability to do things increases.This leads to an increase in their sense of self-worth and sense of responsibility for their actions.
A common homeschool myth is that students are left behind and do not learn as well as traditional-schooled students. However, learning at home encourages children to ask questions without fear of failure or ridicule by peers. They learn to feel comfortable to express their concerns to be able to do better. Everybody learns differently and there is no such thing as a dumb question.
Many families believe that homeschooling is better than other educational alternatives because a true and unique identity is cultivated in each child. Fashion choices, music, behavior and more is dictated by the individual child as opposed to peers. For many, homeschooling provides a better opportunity to foster true confidence in every child.
Flexible Schedule
The beauty of homeschooling is that fact that the schedule works around your family's needs. No early wake ups or late nights doing homework. No missing out on other things you and your children would like to do over the strict schedule traditional schools demand.
A family life that does not revolve around the demands of school gives freedom to explore activities like visits to the art museum, a day at the zoo, and other educational field-trip outings with the whole family. Your children will also have more time to dedicate to special interests, talents, and passions, if they choose. This flexibility may allow students to achieve more in the long run.
Socialization Happens Everywhere
Contrary to what many may think, homeschooling oftentimes happens outside the home. It can take place at the local library, museums, parks, churches and even community colleges. All these places provide plenty of socialization opportunities for homeschooled students.
Homeschooling is a good idea if you're looking to engage your child with a variety of positive social interactions. Your child won't be bound to only socialize with people in their same age group or with the same group of adults every school day. Instead, you can develop socially adept behavior and encourage interpersonal behavior by introducing new people and situations as you homeschool them.
Inclusive of Students With Different Abilities
Is homeschooling a good idea for children with special needs? A parent knows their child better than anyone else. How they absorb information best, how they react to certain situations and environments is key to a good learning experience. Focusing on your child's unique strengths will allow them to embrace their singularities, grow their self awareness, and expand their self image in a positive direction. For example, if your child is obsessed with Legos, you can build reading skills with LEGO® Bricks, teach math, and create specific skill-building activities that are fun and interactive.
Whether it's ADHD, Autism, down-syndrome, hearing or vision loss, it's important to address each child's specific challenge to help them achieve academic success. The benefit of homeschooling special needs is that it encourages an environment with fewer distractions and special accommodations. Better accommodations combined with personalized attention will enhance learning and be incredibly helpful for special needs students.