Top Emerging Trends in Education
STORIES, NEWS & INFORMATION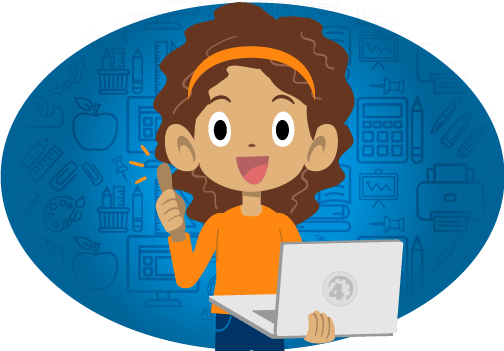 What emerging trends in education should we as homeschoolers pay attention to? As homeschooling parents, providing our children with the absolute best educational experience is always top of mind. And homeschooling allows you to do so. Not only does your student get the opportunity to learn one-on-one, you, as the teacher, get to tailor the learning to fit their needs, which maximizes their learning potential.
Paying attention to new trends in education is important, because, here, we find new ways to teach our children. Outdated ideas about learning are tossed for more effective, often easier instruction.
What's more, global trends validate what we, as homeschoolers, already do. So, what are the current trends in education? What's making headlines in the educational community? Let's take a look:
Progressivism
It seems the rest of the world is coming around to what homeschoolers have known for years; unconventional learning creates successful, problem-solving adults. Countries like Finland are receiving praise for using progressivism, also called constructivism, as the basis of their public educational system.
According to information supplied by Oregon State University's School of Education, progressivism is defined as a more holistically-based educational theory. Children are encouraged to ask questions, experiment and actively explore different topics based on curiosity, rather than a rigid curriculum.
In fact, the curriculum is driven by student interest. While it seems like a modern idea, progressivism has been around for some time. American educator John Dewey laid the groundwork of the educational movement in the early 1900s. Finland is one of many countries with a history of studying forward-thinking trends established in the United States.
Community-based education
One of the interesting trends in high school education is community-based education. Students spend their time focusing on real-time industry problems. For example, working with area companies, these high school students spend more time focused on answering questions posed by industrial partners. Case in point, Pfizer asked Purdue Polytech students to explore how to increase human life spans across the world.
The United Kingdom strongly encourages community-based educational programs. Instead of memorizing dates of historical conflicts, these students are more apt to prepare an actual presentation for area executives. Plus, they attend workshops and learn about the current career environment before receiving a high school diploma. Students are networking in high school.
How could this translate to homeschoolers? In every community, we can find companies and non-profits willing to take on interns and volunteers. As homeschoolers, it's easy to overlook the value of these projects.
Working at a local hospital as a volunteer can certainly pave the way for a medicine-minded teen. In Toledo, OH, one homeschooled student was allowed to sit in on a minor operation thanks to the willingness of a local doctor. Homeschooling doesn't mean isolation from community. In fact, community involvement, like Purdue is showing, is critical for student success.
STEM and STEAM
STEM education is based primarily in four areas: science, technology, engineering, and math. Australian schools are avid STEM supporters.
This has also been an increasing trend in education throughout public schools in the United States. The idea is to create an interdisciplinary cohesion among all four areas. For instance, students are encouraged to come up with creative problem-solving using a blend of technology and science.
In some cases, like in certain schools in the state of Washington, high school classes are held on college campuses. In this way, students are introduced to the latest findings in the four pillars of STEM.
In recent years, the addition of arts has increased in popularity and resulted in STEAM. Students are able to incorporate principles, practices, and various elements of the arts to build their critical thinking skills and become more well-rounded learners.
How do homeschoolers implement STEM into their homeschool curriculum? Come up with age-appropriate projects combining any of the four STEM topics. A science project involving the construction of a small pond ecosystem easily involves biology and engineering. Students will need to create a structure supporting the system itself. Math comes into play with the types of animals and plants placed in the ecosystem. If a 20-gallon aquarium is used, the placement of 15 bullfrogs probably isn't wise.
Adding a dash of everything
As homeschooling parents, when learning about emerging educational trends, we have the luxury of taking what we like and leaving the rest. And, in large part, lessons we've supported for years are now gaining mainstream popularity.
In Grand Rapids, MI, a school district, area museum and three colleges have come together to create a museum-based school. How many homeschooling parents implement frequent field trips to area museums as part of our curriculum? Too many to count.
How many of us individualize our curriculum to suit the interests of our children? Again, too many to count.
The takeaway? What we've been doing for years works. And, now, our creativity and personalized approach to education is being validated by the world.
Are you following any interesting trends in education and implementing them into your homeschool? Let us know in the comments section for other homeschoolers to see and share their thoughts!