Time4Learning: The Middle School Program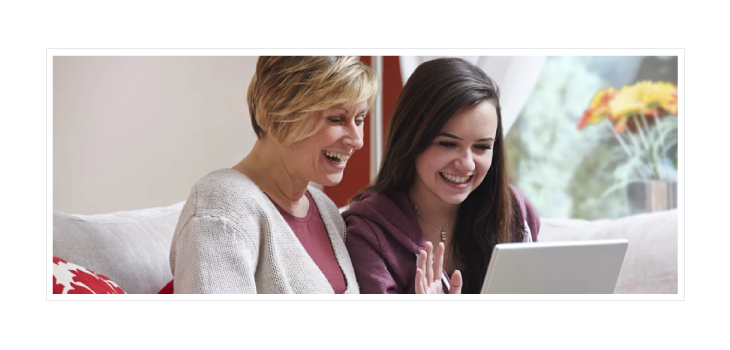 Time4Learning started as a program for early elementary school. In 2005, we extended up through middle school. Then in 2013 we added high school.
Middle School is a challenging educational time because the subject material and the students get increasingly complex. Many online programs for middle school take an approach which ends up being much like an online textbook. At Time4Learning, we try to maintain the approach of interactive multimedia delivered in bite-size lessons. Take a look at the sample lessons and the lesson plans.
Children love the "outside-the-box" approach and the novelty of using a computer for school. The Time4Learning online interactive curriculum engages and challenges pre-teens and teens, letting them work at their own pace. It can be used for enrichment, homeschool, remedial, gifted, or special needs.
Middle School Students need curriculum that teaches at their level:
The math curriculum includes number sense, measurement, data analysis & probability, geometry & spatial reasoning, algebra and more.
The language arts curriculum program teaches advanced reading comprehension, literary analysis, critical thinking, vocabulary, grammar, punctuation, and writing skills.
Science & social studies activities are offered through a series of modularized lessons that allow students to learn and review at their own pace. This rich assortment of lessons can be used as a supplement to any standardized curriculum.
Learn more about Time4Learning on our Middle School Curriculum page.
Learn more about Time4Learning on our Elementary curriculum page.
Learn more about Time4Learning on our High School curriculum page.
One parent recently wrote: "It's so simple now that all of my children use Time4Learning. My little one gets up asking about his "work" which is Time4Learning. My first grader basically learned to read with Time4Learning this year. And my middle school student, who has had some motivational problems recently, has found Time4Learning to be a great change of pace. He had engaged with the Pre-Algebra in particular. Before, he was making no progress with the textbook and worksheets."
Make Time4Learning a part of your children's middle school education. Sign up and gain access to an educational system that will engage and challenge your child to succeed. You can cancel at any time, and there is a two-week money-back guarantee. Give it a try today.