Liven Up Your Winter Homeschooling
STORIES, NEWS & INFORMATION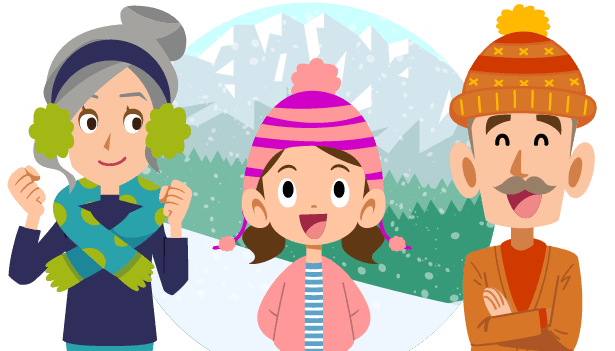 It's the dead of winter on a Wednesday and you're arguing, again, with your bored 12-year-old about his algebra. Gray weather and monotonous homeschool routines can get the best of anyone.
Shorter days and dropped temperatures challenge any homeschool schedule. Even homeschoolers in the tropics can feel bored after the newness of the school year wears off and everyone is looking at an endless list of vocabulary lessons. How do you get it all done without pulling your hair out?
Consider ways to spice things up during those middle months of the school year. Surprisingly, solutions can be as easy as a board game or a trip to the library. Small incentives like these can be just the thing to turn a blah day inside out.
There are so many ways to motivate students to learn. For instance, say you ask your kids for a list of fun physical activities. They respond overwhelmingly with a desire to visit the new indoor trampoline park. Perfect. Here's your chance to use physical activity as a reward for completed lessons. Build the trampoline excursion into the end of a normally boring Wednesday or Thursday.
If language, reading, vocabulary and algebra are done by such-and-such time, jumping is a "go." The key here is to listen to what your kids desire and make it a reward. Obviously, guide them to physical or other enriching activities. Actively participating in the list creation helps.
See how simple? A few adjustments to the normal routine can go a long way towards creating a working routine as opposed to a routine that isn't working.
Time4Learning has more suggestions for adding a little pizzazz to those gray wintery days.
Make good health a top priority:
Few things can turn the doldrums around like exercise. Make sure your kids learn this lesson hands on. Broaden your mind to what counts as physical activity for school. Building a snowman is actually strenuous work and great for the heart. Roller-skating is another option for an indoor activity that still gets them fired up.
Build physical activity into your weekly homeschool schedule. Like the trampoline park, hikes at local parks and swims at a nearby indoor pool make a great motivation for less-than-excited kids to get through a math lesson.
Schedule physical activity near the end of the day or week as a reward for work done. And, don't limit yourself to a single activity. Mix it up to keep it interesting, aaaaand include yourself. Nothing snaps a bored kid out of the winter blahs like seeing their mom or dad on roller-skates.
Think outside the box, literally:
Get yourself and your homeschooler outside of the house for schoolwork. This can mean a trip to a museum, a hike at a local park, an educational movie at the theater, or a simple trip to the library.
Get those developing brains outside of their own four walls. A change of scenery can do wonders when routines become monotonous. Add a biology lesson to a hike by collecting a few leaves. When home, everyone has to identify the handful of leaves they picked up by using a tree guide or the Internet.
Mix work and pleasure:
Dozens and dozens of board games build different problem-solving skills. Old favorites like Monopoly, Rummikub, Scrabble, and Chess, motivate children to flex their cognitive muscles as well or better than traditional classroom lessons.
Look at this EducationWorld.com article, "Teaching with Games" for more inspiration. A cold, rainy day inside is perfect for an afternoon of thoughtful gaming. Make it a part of your weekly schedule.
It's okay to take your own time out:
It's okay to take your own time out. As homeschool teachers, we never get to pack them up and send them home. If you find yourself burned out and needing some winter respite, take it. Teachers get breaks and so should you. There's nothing wrong with pulling the plug on a really frustrating day. Sometimes the kids need to work out the wiggles outside, while mom enjoys a cup of tea.
One wonderful thing about homeschooling is the flexibility. If your homeschool doesn't function well mid-week, create a new schedule for those days. If Mondays seem to be full of time-wasting, think about shortening the school day and adding a low-stress activity like a simple craft project in the afternoon. If getting their attention on Friday is impossible, make Friday your library day.
Make your homeschool work for you and your family.