Independent Learning is Good for You & Your Homeschooler
STORIES, NEWS & INFORMATION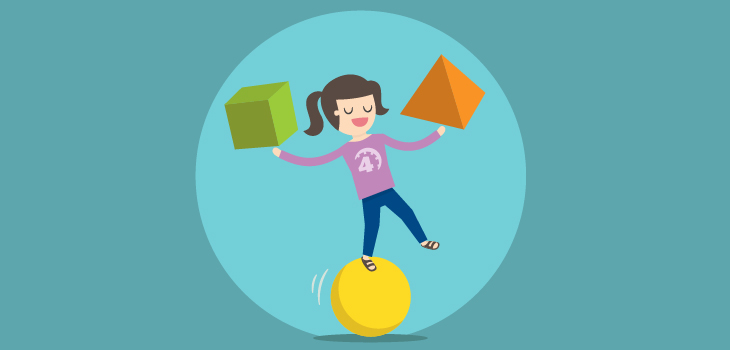 Why you need to balance parent/student interaction in your homeschool
My children have a pet peeve. I guess you could say I am their pet peeve, but to put a finer point on it, it's really my hovering over them while they do their homeschool work that causes issues. I have this sort of "guilt complex" if I'm not actively involved, and yet, it can make them feel claustrophobic. Finding the right balance between being involved in their learning and giving them enough space to breathe is a constant challenge.
After speaking with some homeschooling friends, though, I learned about online homeschooling methods. Because some online providers design their curriculum to actually interact with my children, it can actually be the best of both worlds.
The lessons break down the concepts for them by applying real life examples to math, language arts, science, social studies, and more. But, when lesson time is over, we can go over anything they didn't understand, discuss some of the finer points, and even add in some hands-on reinforcement activities.
Independent Learning Benefits Us All
When I first started out homeschooling, I felt compelled to do all of the instruction, lesson planning, and grading. After all, isn't that what I'm "supposed" to do? If I'm not actively involved in everything they are doing, then how will I know what they are learning. In spite of my enthusiasm and best laid plans, I struggled to give all of my children the proper "face time" they required. My youngest needed me more, but my oldest would also struggle with math. It was like a tug of war where I was the rope being tugged in all directions!
It took some time, but I eventually realized that there is a balance between independent learning and interacting with my students. And my student's independent learning is just as important as their knowledge in geometry and physical science. Now, my oldest, who suddenly likes math, busies himself with his online studies as I help my youngest children with the more hands-on part of their homeschool.
Doing part of their homeschooling online provides my children with the opportunity to learn independently, gain problem solving skills, and get a true sense of accountability. I don't have to stand over their shoulders or constantly provide assistance, something they truly appreciate.
Flexibility and Freedom
One of the other benefits of finding balance between me and my homeschoolers and using an online curriculum to help us in that effort is that I have the flexibility to let my children study at any time during the day or night because we can access our curriculum from anywhere with an internet connection. They work and advance independently, and at their own pace; and it's not always dictated by my availability.
If you are looking to find more balance in your homeschool, take advantage of the Time4Learning 14-day money-back guarantee today to see how online curricula works.