How to Integrate STEM into Your Homeschool
STORIES, NEWS & INFORMATION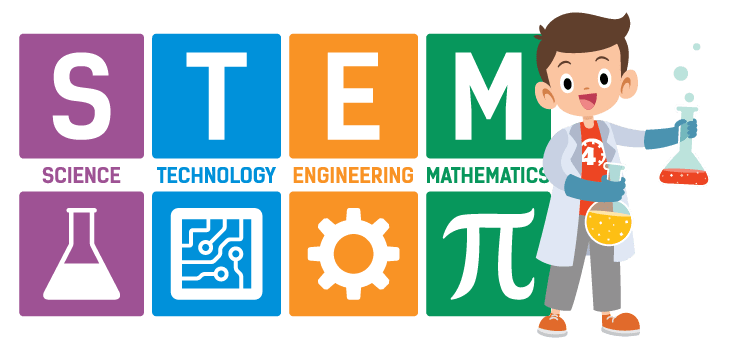 A heavier focus on STEM (Science, Technology, Engineering, and Math) has been an increasing trend in education in the United States. That's because, overall, STEM careers are growing at a higher rate than careers in other fields. Plus, STEM creates critical thinkers, builds important life skills, and helps students learn how to solve problems from multiple angles.
Because STEM skills are so important, homeschool families should prioritize how to integrate them into the curriculum. There are numerous benefits of STEM in your homeschool. Focusing on science, technology, engineering, and math can:
Prepare homeschoolers for the 21st century job market
Keep students more engaged in their education
Appeal to homeschoolers with different learning styles
Teach students to challenge assumptions and research data for themselves
Enhance skills like problem-solving, creative thinking, attention to detail, and organization
If you are looking for creative ways to challenge your children and make learning exciting, we've put together some great STEM ideas that you can easily incorporate into your day-to-day schedule. These STEM homeschool projects are organized by grade level so that you can pick and choose the ones that fit your current focus.
Homeschool STEM Projects for Elementary Students
It's never too early to integrate STEM into your child's education. You can even choose a dedicated online STEM curriculum to help your preschooler or early elementary student get hooked on science and math from the start. But there are also ways to incorporate STEM principles through hands-on projects that enhance your whole elementary homeschool program. Here are some ideas to get your creative juices flowing.
Put out a discovery jar. As you introduce any new topic in your homeschool science curriculum, encourage your child(ren) to put questions they have about that topic in the jar and then research the answers to those questions together as part of your study.
Look for homeschool field trip opportunities that let your students see behind the scenes of STEM-related careers such as tours of manufacturing facilities, architecture firms, energy companies, or research labs.
Tie STEM to topics your child already is passionate about. Do you have a Star Wars fanatic? There are so many ways to learn science and technology through Star Wars related projects and experiments.
Involve your elementary-age homeschoolers in household-related projects that require STEM problem solving skills. For example, if you are considering how to make your home more energy efficient, let your student assist you in creating an energy conservation and weatherization plan.
Homeschool STEM Projects for Middle School Students
During the middle school years, students can sometimes lose their educational motivation. By offering them hands-on activities that have real-world applications, they become re-engaged. They see that their learning is directly connected to the world they inhabit, and that they can even answer their own questions using the scientific method, logic, and both deductive and inductive reasoning.
By ensuring that you include hands-on, rigorous, and fun STEM activities in your middle school homeschool program, you can foster your middle schooler's natural curiosity. Here are some ideas to get you started.
Going on vacation soon? Tie your getaway to your student's math curriculum. Have your middle schooler find out what the total number of miles is that you'll be travelling. They can also plot the GPS coordinates of your destination. Then have them practice budgeting skills by determining how much the round-trip excursion will cost.
Get involved in competitions and collaborations through homeschool groups and cooperatives such as robotics challenges, chess clubs, science fairs, coding days, etc.
Don't get overly discouraged the next time one of your home power tools calls it quits. Look at it as an opportunity to get your middle schooler involved in engineering! Allow them to dismantle the equipment to see for themselves how it is constructed. Bonus points if you and your middle schooler can figure out what is wrong and fix it yourselves!
Integrate a MS Computer Science course.  Computer science is an excellent exploration in to problem solving and technical know-how. Plus, careers in computer science or even basic skill sets from computer science are in high demand.
Homeschool STEM Projects for High School Students
The ACT college readiness assessment has done long-term studies on  students' readiness for credit-bearing first-year college coursework in STEM subjects. One of their findings is that of the nearly 50 percent of students with either an expressed or measured interest in STEM, these students show higher levels of college readiness in STEM subject areas—11 to 14 percentage points higher. What does that mean for your student? It means that the more engaging and fun you can make STEM education for your high schooler, the better prepared they will be for college success.
Certainly, one of the most effective ways to do that is by using an online curriculum for high school with a strong STEM focus and an interactive and engaging teaching style. But there are also many supplementary STEM projects you can incorporate into your high school program. Let's explore a sampling of those here.
Monthly STEM subscription boxes, such as the Eureka Crate by KiwiCo, are designed for teens and inspire them to think about the design and engineering of everyday objects around them. The hands-on crates give students the opportunity to build things like an articulated desk lamp, an electric pencil sharpener, or a wooden ukelele.
Known for their "Hour of Code" initiative, Code.org is a nonprofit that offers both guided and open-ended projects for students to learn how to code. Students in middle and high school can learn everything from javascript to designing their own mobile apps.
Integrate one semester of High School Environmental Science into your homeschooler's course load.  STEM, at its core, teaches problem-solving. And there will be few problems more important for our next generation to solve than climate change. Plus, careers in environmental science are in an enormous growth phase right now.
Free Online STEM Resources For Homeschoolers
Finding the tools and resources to explore STEM can be expensive. Don't underestimate, though, the everyday things you and your children already do that are STEM-related such as balancing your budget, using the computer, playing video games, visiting local science museums, and exploring the natural world around you.
When you're looking for something more defined, though, there are plenty of online STEM resources for your homeschool that won't cost you a dime. Below is a list of some of the ones you may want to check out and think about how they could fit into your specific homeschool style and plan.