How I'm Getting My Homeschool Back on Track
STORIES, NEWS & INFORMATION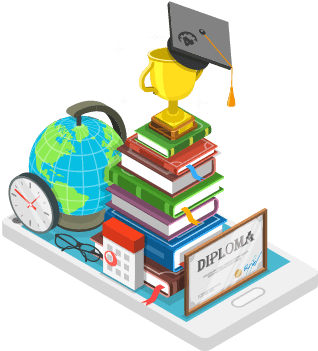 About five minutes after I opened that box of books, workbooks, teacher's guide, and "supplemental learning tools" last summer, I knew. Yes, they were shiny and new. Yes, they looked exactly like what I expected for our first year of homeschool curriculum. And yes, they ticked off all the boxes for what I thought I wanted. But I just knew. This was going to be a rough year.
I'm not exactly sure what a "traditional learner" looks like, but when I think of one, my son doesn't fit the image. He is precocious, but insecure. Impulsive, but determined. Independent, but immature. So, why did I think a traditional curriculum was going to be a good fit?? I've become sure of one thing: a curriculum modification is in our near future.
The Signs of a Curriculum Mismatch
When you've spent a bundle of money on a new homeschool curriculum, you aren't going to toss it out the window without a good college try. The past few months have been an exercise in futility, but they've been enlightening! I feel like I can now say, with some expertise, how to recognize when I need to make curriculum adjustments.  Some of the signs I noticed—even within the first weeks—included:
Reluctance to want to start homeschool in the morning
Whining over most curriculum-related assignments
Requests to do anything other than what we were doing
Complaints of boredom
The nail in the coffin on the curriculum, though, was a specific morning a few weeks back when I realized I couldn't find my teacher's guide anywhere. After searching for almost an hour, I located it accidentally, in my son's clothes hamper. His reasoning, when pressed, was that if I didn't have my "teacher book" we wouldn't have to homeschool that day. Game, match, set. It was time to rethink this whole homeschool thing.
Mid-Year Homeschool Transition Guide
Download this FREE resource to help new homeschoolers transition into homeschooling mid-year. This guide also helps experienced homeschoolers transition to a new curriculum in the middle of the year.
A Homeschool Curriculum Game Plan
If I want to get back on track, then I know I can't simply pick another random curriculum and hope for the best, or I'll be looking at a curriculum change again very soon. I need a strategy. So, I pulled out my favorite planning notebook, my cute purple pen, and started percolating a dangerously large pot of coffee.  Maybe this is just the caffeine talking, but I think I've landed on a plan of action! Here are some of the questions I've been asking to help me narrow down my curriculum options.
Why did we start homeschooling in the first place? (Reminding myself of our overall goals for my son's education)
What are his strengths and weaknesses?
What are his current interests and curiosities?
What aspects of the last curriculum seemed to frustrate him?
What is his personal learning style?
Would a mix of homeschool curriculum work better than an all-in-one program?
What can we afford?
What would my ideal curriculum look like?
What is the best way to compare homeschool curriculum options?
The other big realization I've come to recently is that this whole homeschool thing is for my son's benefit, so he should probably have some input. (**Insert "duh" here.**)  Sure, he's "only" eight years old, but it's his education and I want him to take ownership of it. I think we were long past due for a chat about what he would like his curriculum to look like.
I was actually quite surprised with his feedback. For instance, in his roundabout way, he indicated that he wanted to work more independently. (aka: less hovering on my part!) I also was caught off guard by his request to learn another language. How cool is that?! Less shocking was his input that he'd like to study dinosaurs every day. What can I say? It's a stage. Nevertheless, our tête-à-tête was invaluable. I had a much better picture of what to look for in a curriculum this time around.
A Welcome Curriculum Change
I'm not going to lie. It was difficult putting that costly package of textbooks, workbooks, and teacher's guide back in its original box. But, I can't put a price tag on having my son fall in love with learning again. Instead, I'm focusing on the lessons I've learned, such as:
Sometimes, a curriculum change is inevitable. Not only will you sometimes make mistakes with your choices, but kids evolve. What works this year may be futile the next. Flexibility is the name of the game.
It's vital to take stock of your goals, your child's personality, and your budget when choosing curriculum. Asking yourself hard questions at the forefront can prevent costly mistakes.
Never underestimate the importance of your child or teen's viewpoint on homeschool curriculum. A few curriculum adjustments here and there are a small price to pay for empowering them by letting them take some responsibility for their own education.
Ultimately, I've decided that choosing the best homeschool curriculum for my son means blending together a few different resources.  We'll be using an online program for his core subjects, which will let him school more independently.  Foreign language is definitely on the docket now, too. And, we'll throw in a couple unit studies on dinosaurs—well—because we can. (Yay for homeschool!) I'm excited to get our homeschool back on track, and even more importantly, I'm excited to see my son enjoy learning again!
– Sarah, homeschool mom of one