Homeschool Myths That Are Holding You Back
STORIES, NEWS & INFORMATION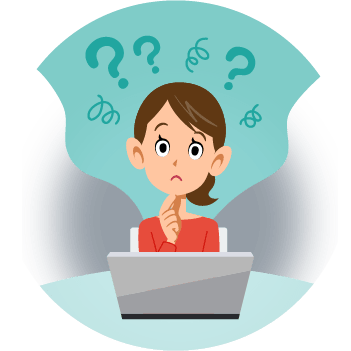 I can't tell you how many lies about homeschooling I've heard over the last few years. There are enough homeschool myths out there to scare parents out of homeschooling even before they've started. As someone who has been homeschooling for more than 10 years, I can tell you that most of those myths are just that, myths. Fake. False. Not true. I'm here to debunk  many of those myths for you and speak the truth. I remember how overwhelmed with information I was when I began doing research on homeschooling. Hopefully, this post will help you avoid some of that doubt and stress that I, and so many others, experienced.
9 Homeschool Myths vs. Homeschool Reality
When trying something new for the first time, it's normal to have questions, doubt, and even fears. And having concerns about homeschooling is no different. Below are some of the most common misconceptions about homeschooling and then, to clear the air, what the actual reality is.
Myth #1: Homeschoolers get no socialization.
Reality: I think this is one of the funniest homeschool myths out there. This may have been true decades ago, but with homeschooling becoming more and more common, there are tons of homeschool groups, organizations, and clubs for families to join. Not only can students take part in sports, field trips, and other group activities, but they can also take enrichment classes that homeschool co-ops offer. And parents can also bond with other homeschoolers and ask questions, seek advice, and help others who are starting out. We belong to both a homeschool group and co-op, and I found these by simply doing a few Google searches.
Myth #2: Homeschoolers don't learn as much as traditionally-schooled students.
Reality: Since homeschoolers aren't confined to a Monday-Friday classroom schedule for six hours each day, they actually have the opportunity to learn a lot more than traditionally-schooled students. Plus, with homeschooling, your child has the freedom to learn about anything they want, not just what is 'supposed' to be taught or whatever appears on a lesson plan. We take field trips all the time to all sorts of fun, educational places. When my kiddos show an interest in a topic, like my youngest who is really into turtles, we dive in head first. That means checking out books at the library, watching documentaries, and even visiting zoos or aquariums nearby.
Myth #3: Homeschooling isn't legal.
Reality: In the U.S, homeschooling is legal in every single state, so don't let anyone tell you otherwise. It is important to know that each state has its own set of homeschooling laws and regulations. So if you're new to homeschooling, be sure to check with your state's department of education to find out what they require. Some states are more lenient than others and may just ask you to submit a notice of intent to homeschool form, while others may require you to teach specific subjects, turn in homeschool records at the end of the year, and more. Each state is different, so be sure to check. You can start researching state laws here. But always remember you have the right and freedom to homeschool your child regardless of where you live in the U.S.
Myth #4: Only religious people homeschool.
Reality: This is another homeschool myth that may have been true 20 or 30 years ago, but today, families homeschool for a ton of different reasons. I think it has a lot to do with the fact that as more people learn about homeschooling and that it is a viable option for educating their children, they are drawn to it and all the freedoms they are afforded. Of course, there are families who still homeschool for religious reasons, but there are even more who homeschool for other reasons: bullying, illness, to pursue passions such as acting, dance, or sports, lack of quality schools, and the list goes on and on.
Myth #5: Parents are not qualified to teach.
Reality: Since when? After all, aren't we our child's first teacher? And to be honest, nowadays, most families use a curriculum of some sort, whether it's an online program like Time4Learning, or textbooks, or unit studies. The point is, most curricula do the teaching for you. Sure, my kids ask me questions all the time, but I find that learning together and researching information is such a fun aspect of homeschooling. A lot of homeschool programs also include lessons plans and even materials for parents that includes background information. On a side note, a few states require parents to have a high school diploma or GED, so be sure to find out if your state is one of them.
Myth #6: Only the wealthy homeschool their children.
Reality: How do I know this is false? Because I'm not wealthy, nor are any of the homeschoolers that we have met. In fact, I know many families who live off one income and are able to successfully, and inexpensively, homeschool their children. Yes, there are many homeschool programs out there that cost an arm and a leg, but there are just as many that are not only affordable, but also effective. If you think you can't afford to homeschool, let me tell that you can, and there are many ways to go about it. Many homeschool groups and co-ops host conferences and curriculum fairs where you can purchase used programs, you can buy used textbooks online at very reasonable prices, and don't forget about all the resources available at your local library free of charge like books, DVDs and even classes.
Myth #7: Homeschoolers can't get into colleges.
Reality: This is far from the truth. In recent years, more and more colleges have been seeking out homeschoolers. Why? Because homeschoolers have consistently scored higher on tests and assessments when compared to their traditionally-schooled students. And since many homeschoolers have the flexibility to learn on their schedule, many take advantage of dual enrollment options whenever possible to get a head start on their post secondary education.
Myth #8: You can't have a job and homeschool at the same time.
Reality: While many homeschooling families typically have one parent who works and another who stays home, there are many that I personally know in which both parents work, whether it's from home or in another location. Depending on where you work, your company might offer the flexibility of working remotely. And nowadays, many people work for themselves doing freelance work, which is also a great option for homeschoolers since you can work when it's convenient for you from home.
Myth #9: Homeschooling only works for gifted students.
Reality: Homeschooling is for any and every student, whether they are mainstream, gifted, or special needs. The beauty about homeschooling is that your child is not learning with a large group of other students. This makes it possible for your child to learn using the curriculum and method that works best for them, rather than a one-size-fits-all approach. Every child can benefit from homeschooling: a gifted child can quickly move through mastered topics, rather than having to wait on the rest of the class, while a child with special needs can take their time and learn at a pace that is right for them.
Want to learn more about homeschooling? Check out this comprehensive homeschool guide that answers all your questions about homeschooling. The best part? It's free!
The Benefits of Homeschooling…Where Do I Begin?
Even though we've been homeschooling for years, we still continue to discover more and more benefits as time passes. Having the freedom to teach how, what, when and where we want is definitely at the top of our list. There is so much that both parents and students have to gain when they make the decision to homeschool. Below are three benefits that my family enjoys the most.
Customized learning: If all children learn differently, why should my child have to learn with a group of 25 others who have their own learning style? What's more, students learn at very different rates. For me, the one-on-one teacher to student ratio is such a huge benefit. Being able to tailor my child's education to her unique needs allows her to maximize the learning process. Plus, the personal attention means that your child will not get left behind and can truly take the time to understand concepts, which can be particularly beneficial for families who have students with special needs. Plus, my children can work at their own pace and take their time with challenging concepts or breeze right through the ones they've already mastered.
Flexibility: I don't even know where to begin on this one. First off, you work on your schedule, whether that means doing school work a few days during the week, on weekends, or at night. The choice is yours. And even if you live in a state that requires you to teach certain subjects, you will usually have the freedom to choose the curriculum that is best for your child. Plus, children can learn about whatever their hearts desire and take up new hobbies or pursue their passions that they may have otherwise not had time for. Many families also choose to homeschool year round rather than on a traditional school schedule.
More family time: I love being able to learn alongside my children. Watching them discover new things and witness those a-ha moments when things just click inside their minds. As parents, we all know how quickly time passes and how fast they grow, and for me, homeschooling allows me to make wonderful memories together that I wouldn't otherwise get to have with my children.
Making the decision to homeschool is not easy. A lot of factors need to be taken into consideration and every family member's concerns about homeschooling should be addressed. While homeschooling has done wonders for us and so many others, it is not for everyone, but you'll never know until you try. Check out this blog post that goes into the pros and cons of homeschooling to help you determine if it's right for you.
What homeschool myths have you heard? I'd love to hear them! Post them in the comments section to share with other readers.