Healthy Holiday Habits in Your Homeschool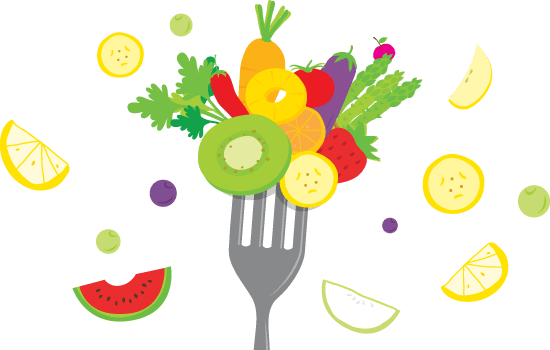 Cooler weather, holiday treats, and visions of sugar plums are around the next corner. As homeschooling parents, we strive to instill healthy habits in our children. Otherwise, we wouldn't be so mindful about their education.
Keeping up with healthy habits during the holidays, however, isn't for the faint-hearted. Staying the course in terms of exercise and healthy eating provides them with a huge advantage in adulthood. Be it through the structure we create or the example we lead, the holidays aren't time to abandon good health. Time4Learning has some easy suggestions and resources for indulging in holiday fun without overindulging our homeschooled kids.
Moderate the amount of sugary treats in the house
Christmas parties, cookie baking, heavy family meals and candy gifts surround our kids during the holidays. How do we maintain some sense of control when they are tempted at every turn?
Story problem: You just baked six dozen cookies, a neighbor brings over another dozen as a gift, and you and the kids are invited to bring several bags of candy to a gingerbread house-making party. Your children are following the three food groups of powdered sugar, sugar cookies, and icing. What do you do?
Answer: Make a rule you will only allow a certain amount of sweets in the house at one time. Gift the rest.
Have the kids wrap up five dozen cookies into gift bags. Then, send them around the neighborhood distributing. Re-gift sweets when you find you have more cookies than veggies in the house.
Don't overthink it. Pick up some brown paper bags and ribbon. Have the kids use a marker to write "Happy Holidays!" on the bag. Put six cookies in each bag. It's a great lesson in sharing abundance, plus it takes care of those smaller gifts for neighbors or acquaintances.
Create balance with super healthy meals
Story problem: The kids and spouse continue to bring in sugary sweets from friends and co-workers. How do you keep them eating healthy when surrounded by so much sugar? How do you plan your family meals?
Answer: Make family meals over-the-top healthy. Save the buttery, mashed potatoes and heavier foods for special holiday meals. During the normal weekday, it's okay to have a meal of homemade hummus, veggies, and cheese, when it feels like you've eaten nothing but cookies for days straight. A chicken breast and steamed vegetables with a drizzle of shredded cheese also makes the cut.
If you want something more nurturing, consider vegetable soup and crackers. Lighter fare at dinner isn't a crime if the family is overindulging the rest of the day. Look at these salad recipes for more ideas.
Weekly Meal Planner
Use Time4Learning's meal planning resources to create a healthy meal plan.
Don't come to a complete stop
Story problem: There's an office holiday party tonight. The kids have a neighborhood holiday event tomorrow, and family is coming into town in two days. Your schedule is totally thrown, and no one has had any physical activity in days. What do you do to get the family moving again?
Answer: Take 10 or even five minutes and move! Depending on your climate, bring the activity outside. For those less-than-thrilled to leave a warm spot on the couch? Use whatever leverage you have, including: Allowance, upcoming party invites, and holiday decorating perks. The idea? Get outside, preferably for a minimum of five minutes of jumping jacks, walking, or wiggling. Don't make it too hard-core. Completing a marathon is not the end goal. Honestly, five minutes of giggling and wiggling outside will instill the idea that life isn't all couches and Christmas cookies.
Be the example
Story problem: Mom and dad aren't exercising regularly and eat a diet full of fatty foods. Still, they are tough on the kids for over-snacking on junk food and laying around on the couch. How does this family get back to healthy living?
Answer: Mom and dad, lead by example without setting the standards way too high. Often, we adults avoid physical activity because we feel we don't have time or we set the bar to unattainable. Show your children how to create a new habit. No one wins a marathon the first day they try running. Set a low bar and build for success. For example, the first week, lightly exercise for 10 minutes as a family either before or after dinner. This can mean a short walk, a few yoga poses, or even a 10-minute family dance marathon in the living to your favorite tunes. Don't overthink it. Do it.
If you want your children to learn more about health in general check out Time4Learning's online health curriculum.
Most importantly, don't beat yourself up when you or the kids overindulge. Holiday temptation is all around us, and no one is perfect. If creating healthier habits for your family is a genuine problem, then use this time to regroup. Maybe it's time for some new holiday traditions like a night for creating healthy holiday treats?
Whatever you decide, take it slow. Make each action small enough, so your family can build on each success. Burning out on high expectations too soon is the downfall to most healthy changes. Start where you are and enjoy the holidays!