Back to School? No Thanks! Parents Still Choosing to Homeschool
STORIES, NEWS & INFORMATION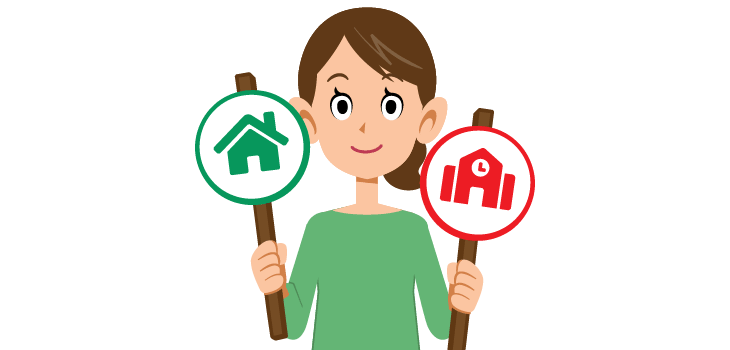 If you're feeling overwhelmed by the new reality of remote learning due to school closings, don't worry, you're not alone.
With children learning in Zoom-type classroom environments due to COVID-19, parents are suddenly getting a birds-eye view of their child's education, and what many are finding is that despite their best intentions, schools are simply ill-equipped for remote learning. Ongoing disruptions due to school closures and the lack of individualized instruction have many parents taking matters into their own hands and choosing parent-led homeschooling over school-led remote learning.
Why Homeschooling?
Unlike remote learning, also known as distance learning, which still follows a one-size-fits-all approach, homeschooling allows parents to provide personalized, one-on-one instruction and student-paced learning. But there are concerns about homeschooling, too. Parents who are not teachers are particularly worried they won't provide their children with a successful education.
If you have similar concerns, Time4Learning's President John Edelson had some comforting words in a recent news story: "One of the biggest surprises to parents is it turns out they aren't signing up to be a teacher. What a homeschool parent really does in the modern world is orchestrate resources for their children, watch their students learn, and then help them pursue their interests."
Homeschooling offers everything that parents need during this pandemic: flexibility, interactive smart tools, parental resources, entertaining educational activities and the freedom to homeschool at any time, day or night.
If you're thinking about joining the homeschooling community, the guide below includes a list of steps you can follow to get you started on the right path.
Need Help Getting Started?
Download a free copy of our Welcome to Homeschooling Guide. It has everything you need to know including the 7 steps to start homeschooling, answers to frequently asked questions, tons of helpful resources, firsthand stories and tips from homeschoolers, and so much more.
The Benefits of Homeschooling With Time4Learning
The increasing desire from parents to provide the best possible education for their children; and the growing challenge teachers face to provide instruction to remote and in-person learners at the same time continues to make homeschooling a popular choice. In fact, Edelson believes that the number of families homeschooling will continue to grow, even after the pandemic.
Programs such as Time4Learning allow parents and students to become empowered and confident enough to leave the traditional classroom — sometimes for good. In 2020, Time4Learning saw a record number of families turning to homeschooling. Their testimonials and feedback made it clear that the pandemic was the major factor in their decision to homeschool and Time4Learning helped make the transition a smooth one with features and benefits such as:
A comprehensive curriculum that correlates to all state standards.
An automated system that tracks student progress and keeps printable reports that parents can turn into high school transcripts or include with homeschool portfolios.
Virtual labs and other engaging projects that allow students to apply what they've learned in a real-world setting.
A self-paced curriculum available 24/7 that allows students to repeat lessons and retake tests and quizzes, which ensures that your children are learning and mastering key skills.
Lessons that are interactive and incorporate graphic organizers, charts and graphs, diagrams, and animations that help students learn more difficult concepts.
A technical support team and a parent community and forum where new and veteran homeschoolers discuss strategies and help one another with their homeschool challenges.
Video lessons that include closed-captioning to support students with different learning abilities.
An affordable membership backed by a 14-day money-back guarantee, that allows you to start, stop, or pause your membership at any time without penalty.
During these difficult times, parents like you are being asked to make tough decisions regarding your children's health and education. And it's becoming more evident that many parents are choosing homeschooling — which in some cases is healthier for your children and just as effective, if not more, than the current school system. The choice makes sense, and the transition has been so successful that some families are going to continue homeschooling even after the pandemic.
Did you recently start homeschooling due to the pandemic? Are you considering it? Let us know how you are dealing with learning at home these days by sharing your tips in the comments below.