Homeschool Tips & Advice
Make the most of your homeschool journey with tips, ideas and resources that help you stay organized and focused so everyone is happy and thriving.
Online Safety Tips for Parents and Students
If the use of technology wasn't already booming in the world of education before the pandemic, it is now. When remote learning became a national reality during the pandemic, homeschooling became a more viable option for many families. Today in the United States, 11.1%, or at least 5 million children, are being homeschooled, according to […]
|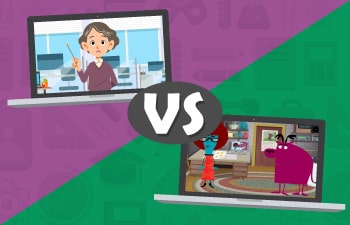 Is Online Homeschooling Different from Remote Learning?
If you're a parent of school-aged children, you may be confused by the various terms used today to describe how education is being delivered. With terms such as remote learning, homeschooling, and distance learning being thrown around, it's understandable to be left scratching one's head. If your child is a student at a public, private, […]
|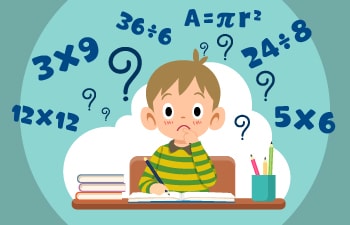 Easy Strategies to Help Students Struggling With Math
If you have a student struggling with math, it can be a challenge to get them the help they need. The first step is to determine where the issue lies. Is he or she lacking foundational skills? Is it a particular concept like decimals, fractions or graphing? Once you know where the problem lies, you […]
|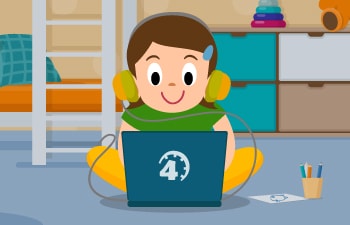 Educational Games & Activities for 1st Graders
Helping Your First Grader Learn Without Even Realizing It! Educational games can help children remember important concepts and create a solid foundation. In first grade, when children are so young, learning games can help your child explore new concepts while practicing important memory and motor skills. If you are looking to make learning fun for […]
|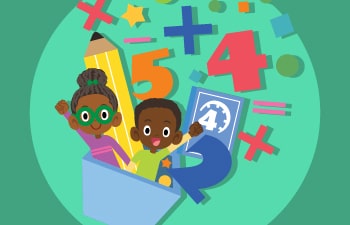 Addition Activities for Kindergarten
When you're thinking about math activities for kindergarten, focus on fun, interaction and hands-on. By combining these elements, your kids will become more engaged and excited about doing addition for kindergarten. As a bonus, they will also be improving their visual, logical, social, verbal and physical learning skills. Boosting these important skills will help your […]
|