How to Use Time4Learning as an Afterschool Skill Builder
AFTERSCHOOL RESOURCES & SKILL-BUILDING IDEAS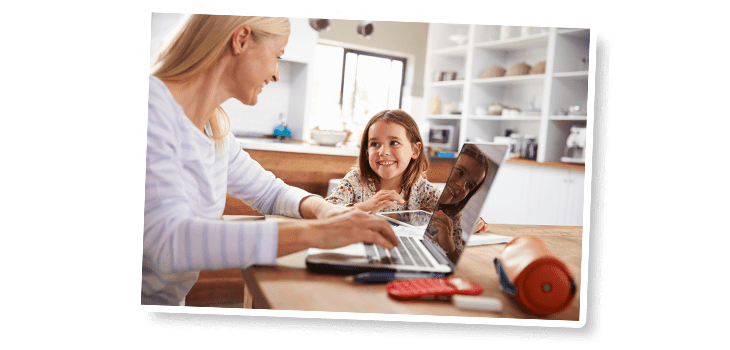 Children will suffer unprecedented learning losses this year due to historic school closings. According to a recent study, students are likely to lose an average of five to nine months of learning by the end of this school year. With some children returning to school as re-openings slowly take place across the country, many parents find themselves in dire need of afterschool enrichment and skill-building.
Parents such as Allie, are using Time4Learning as an engaging afterschool solution to help make up for these learning losses. "Jacob fell behind with his math, which is an area he always struggles with," said the mom of the elementary student who recently returned to school. "Time4Learning is already making a positive difference. His math scores are getting better, and his teacher even noticed how he's more engaged in class!"
If you're planning on returning your child to school, here's how Time4Learning can serve as the affordable afterschool enrichment solution your child needs right now!
Strengthening School-Year Reading and Math Skills
On average, students lost the equivalent of three months of learning in math and one-and-a-half months of learning in reading due to COVID-19 school closures, according to the McKinsey & Company study. Time4Learning can help you fill these learning gaps via standards-based math and language arts lessons from preschool to high school, all of which correlate to state standards. Our flexible, student-paced approach combines animated lessons, interactive exercises and printable worksheets, making it a great tool for afterschool enrichment.
The curriculum has been refined through years of feedback from educators, parents, and students and is used in public schools nationwide as a classroom teaching tool. A Time4Learning membership provides parents with access to lesson plans across all grades and subjects. Students have access to a year's worth of material for their grade level, and in most cases, access to one level above and one below. Additionally, members have the option to follow the suggested sequence of lessons, or focus only on the areas where they need extra attention.
Boosting Skills with Game Play
For many children, coming home after a long day at school and completing homework doesn't leave a lot of time, or desire, to do more work on boosting important skills. We believe that math and reading should be and can be a fun part of a student's daily routine.
The educational games from Time4Learning give students an opportunity to work on those skills in a fun environment. Our reading enrichment activities teach and improve phonics, reading readiness, comprehension, and more. In addition to the math games in our playground, we also offer Time4MathFacts, which uses engaging gameplay to help students move from learning basic math facts to math fact mastery.
Improve Standardized Test Scores
How can I help my child succeed on standardized tests? This is one of the most commonly-asked questions we get from parents. With Time4Learning, students can improve test scores through structured lessons and activities that correlate to educational standards that standardized tests are built around.
With access to thousands of learning activities, parents can help children reinforce the concepts they need to pay extra attention to, and focus on basic skills they may just need to refresh a little. Being able to practice just a few times a week after school, in math especially, has been a game changer for many of our members.
"My daughter definitely has some test anxiety each year when it's time for standardized testing," says Geoff, a parent of a middle school student who has used Time4Learning for the past couple of years. "We spend time together and focus on areas that are difficult for her. As an added bonus, working independently within the curriculum has boosted her comprehension and ability to follow directions."
Time4Learning helps students close the gaps, develop new skills, and reinforce concepts that they are already learning. If you are concerned about your child falling further behind in school, our award-winning online curriculum can be a convenient and cost-effective alternative to private tutoring.
Learn more about how to use Time4Learning as an afterschool supplement.